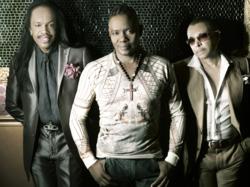 Stamford, CT (PRWEB) August 24, 2012
Stamford Center for the Arts is pleased to announce that Earth, Wind & Fire will be making a stop on their "Guiding Lights" summer concert tour 2012 at the Palace Theatre in Stamford on September 20th at 8 PM. Earth, Wind & Fire's celebrated legacy of over four decades has produced 20 Grammy® Award nominations with 8 wins. Their music continues to be among the most played songs in the world. The group's new single, "Guiding Lights" (Sony/Legacy) is currently Top 30 on the Billboard Urban Adult Chart. Tickets go on sale to the public on Monday, June 25th at 12Noon.
During the 1970s, a new brand of pop music was born – one that was steeped in African and African-American styles – particularly jazz and R&B, but appealed to a broader cross-section of the listening public. As founder and leader of the band, Maurice White not only embraced, but also helped bring about this evolution of pop, which bridged the gap that has often separated the musical tastes of black and white America. It certainly was successful, as EWF combined high-caliber musicianship, wide-ranging musical genre eclecticism, and '70s multicultural spiritualism. "I wanted to do something that hadn't been done before," Maurice explained. "Although we were basically jazz musicians, we played soul, funk, gospel, blues, jazz, rock and dance music...which somehow ended up becoming pop. We were coming out of a decade of experimentation, mind expansion and cosmic awareness. I wanted our music to convey messages of universal love and harmony without force-feeding listeners' spiritual content."
The band's signature sound is not easily categorized and since the group's inception they have been profoundly influential to a powerhouse of music artists ranging from Prince to Beyoncé and to generations of millions of fans around the world. Earth, Wind & Fire has performed live to sold-audiences on every continent and is led by founding members, Philip Bailey, Verdine White and Ralph Johnson.
Tickets can be purchased beginning on Monday, June 25th at 12Noon at the SCA website http://www.SCAlive.org, charged by phone with major credit cards by calling the SCA Box Office at 203-325-4466 or in person at the Palace Theatre box office in downtown Stamford, CT. The box office is open Monday-Friday from 10am to 6pm.
For additional information (directions, parking) visit the SCA website at http://www.SCAlive.org or call 203-325-4466.
About the Stamford Center for the Arts:
The vision of the Stamford Center for the Arts is to be the regional arts center for exciting entertainment that enhances and enriches the cultural, educational, economic, and social life of the community. The SCA strives to achieve this vision by demonstrating integrity in all work and relationships, providing service and quality in all activities, fostering and promoting diversity of thought, ideas and culture, providing stewardship for the Stamford Arts community, emphasizing outreach in our community, and offering creativity in all endeavors. Major funding is provided by the Department of Economic & Community Development.