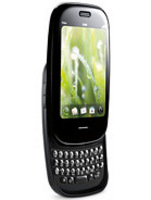 Toronto, ON (PRWEB) June 8, 2010
Global Unlock has added a Palm's best selling smartphone,AT&T Palm Pre Plus.
You can now unlock the ATT Palm Pre Plus my simple entering an unlock code. Global Unlock, a leading unlocking solutions provider, has just recently added Palm's best selling smartphone, AT&T Palm Pre Plus, to its list of over 4700 phones that it could unlock. Global Unlock has a broad array of unlocking capability, from Blackberry, Nokia, Sony Ericsson, Motorola to the Google Phone… With the ATT Palm Pre Plus unlocked, it could now be used with any other GSM network worldwide (T Mobile, Vodafone, O2 are examples of the most famous GSM networks). Get it unlocked at Unlock AT&T Palm Pre Plus.
The GSM version of Palm Pre is only limited to a number of networks in Europe and Mexico, however, once unlocked, it could be used anywhere in the world without the hassle of roaming fees and the like. The Palm Pre has received positive reviews from technology critics, winning CNET's Best in Show, Best in Category: Cell Phones & Smartphones. The Pre also serves as a personal information manager, has a number of communication and collaboration applications, and has Bluetooth and Wi-Fi connectivity built-in. Lastly, the Palm Pre also is the first-ever user of the Linux webOS, an operation system specially made for smartphones.
About Us: Global Unlock, a premier unlocking website working for over 6 years now, has added the AT&T Palm Pre Plus because of rising demand. The entire unlocking process is highly user-friendly; no technical knowledge is required from the customer. Global Unlock entitles its customers with the benefit of unlocking cellphone at your home or office, no need to mail in his Palm Pre Plus, only necessary information is required.
Contact Info: With Global Unlock, the Palm Pre's GSM-switching capability is enabled. To make use of this service, just visit Global Unlock's website - AT&T Palm Pre Plus Unlocking
###