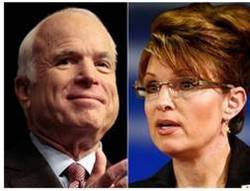 Everyone has four directions that are ideal for their personal Success, Relationships, Health and Wisdom
Ferndale, WA (PRWEB) September 3, 2008
According to Chriss Barr of Palm Beach Feng Shui in West Palm Beach, Florida, feng shui (pronounced fung shway) can predict the winner of the 2008 presidential election.
Feng shui is an ancient Chinese science used most often to create harmony and balance in homes and offices. But it can also be used to determine what opportunities and challenges are in store for you, too.
"Everyone has four directions that are ideal for their personal Success, Relationships, Health and Wisdom," says Chriss Barr, a feng shui expert and former Certified Financial Planner for wealthy entrepreneurs. "In fact, successful people like Donald Trump and Tiger Woods know this and use these directions to their advantage."
Barr says that these directions also have specific positive or negative "energy" that changes from year to year and month to month. "If you know what energy is affecting your four best directions then you can predict what's in store for the coming year and the coming months."
According to Barr the feng shui directions for the McCain/Palin ticket are positive. "Going into the election McCain has energy related to long-term abundance in his personal Success direction. Palin has leadership energy in her Relationship direction. When you combine the two you get a very strong team from a feng shui point of view."
She says the Obama/Biden ticket is less fortunate. "Obama has what we call disaster energy on his Success direction for 2008 and during the month leading into the election Biden has this same disaster energy in his Success direction, too. This is a bad combination and will act like a road block on their ability to win the White House," says Barr.
Barr points out that timing is everything in feng shui. "When you know how to work with feng shui you can use it to your advantage. This year that advantage goes to the Republican Party."
For additional information on feng shui or Chriss' prediction contact Chriss directly or visit http://www.PalmBeachFengShui.com.
Chriss Barr is a Feng Shui and Dowsing Expert and the founder of http://www.PalmBeachFengShui.com. Prior this she was a Certified Financial Planner and managed money for wealthy entrepreneurs for 13 years.
Contact:
Chriss Barr, Feng Shui & Dowsing Expert
12397 63rd Lane N.
West Palm Beach, FL 33412
For More Information Call 561.784.0884 or 561.632.8260
http://www.PalmBeachFengShui.com
###