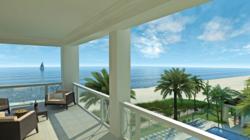 This is the golden day for real estate investing, and those who didn't get in will be kicking themselves for missing out while inventory is high and interest rates are lower than they've ever been
Palm Beach, Florida (PRWEB) November 20, 2012
The number of single family homes and condos sold during the first nine months of 2012 is compared to the same period in 2011 in Palm Beach Gardens, Palm Beach Shores, Singer Island, Jupiter, Juno Beach, Palm Beach Gardens, Tequesta and North Palm Beach. The statistics were supplied by the Realtors Association of the Palm Beaches and the Regional Multiple Listing Service (MLS) and do not reflect developer or by-owner sales unless they were MLS listed.
Under $250,000:
This category includes first time home buyers and was the only segment that showed a decline in closed sales. The number of closed single family homes was down 6%, and the number of closed condos declined 4% compared to last year. "The decline in sales is attributed to a significant decrease in the amount of distressed inventory," said Kevin Dickenson, a Palm Beach real estate agent.
$250,000 to $500,000:
686 homes closed representing a 21% increase and 372 condos represent a 41% increase compared to 2011.
$500,000 to $1M:
329 single family homes sold representing a 25% increase and 101 condos represent a 23% increase compared to 2011.
Over $1M:
193 single family homes sold representing a 32% increase and 42 condos represent a 35% increase compared to 2011.
According to a report published by the Realtors Association of the Palm Beaches, the median sale price in Jupiter increased 4.4% for the first 8 months of 2012 compared to the same period in 2011.
Marina Grande was one of the hardest hit new construction towers in the county. In 2010, the lender was sitting with 125 condos at the same time Realtors were desperately trying to sell over 100 resales in the 349 unit ocean view tower. Bulk buyers descended on the opportunity, but the lender rejected offers and set up an on-site sales office. The building sold out in February 2012, and there are only 12 resales on the market today.
In June 2011, 140 oceanfront condos sold for $117,308,541 or $272 per square foot in a bulk sale. "The buyer rebranded the property the Ritz Carlton Residences and sales took off," Dickenson said. According to public records, 64 units have sold since the acquisition at an average price of $604 per square foot generating $120,829,370.
"A sharp decline in inventory, increasing prices and developers breaking ground are all indicators that we've turned a corner," Dickenson said.
In 2010, Toll Brothers purchased 110 acres of prime waterfront land from a developer in bankruptcy and announced the release of Frenchman's Harbor in December 2011. The community has 48 single family home sites with 70 foot boat docks starting at $1 million, and they only have 12 left to sell. They also have over 100 people on a waiting list for one of 30 townhomes with docks priced from $789,000.
4001 Ocean in Gulf Stream was the first oceanfront tower in Palm Beach County to break ground since the crash. 17 out of 34 condos are under contract, and the tower is on track for completion in January 2013. Prices start at $1.8M.
"Abacoa is the place to live if you have children and want A-rated schools," Dickenson said. Mallory Creek in Jupiter is a 588 unit development that was launched at the worst possible time, but the developer weathered the storm and today they only have two homes left to sell. In April 2012, the same developer broke ground on Windsor Park, a 380 unit development adjacent to Mallory Creek and they already have 35 homes under contract.
Harbourside Place in Jupiter is an EB-5 commercial center that is funded primarily by the Chinese and is on schedule for completion in October 2013. The project will consist of a 178 room hotel, a convention center, 20 boat slips, 7 restaurants, retail space, 50,000 square feet of office space and an amphitheater.
"Buyers always ask if we are at the bottom yet, and this compelled me to publish annual market reports for Palm Beach Island and Northern Palm Beach County," Dickenson said. The Palm Beach island report can be viewed at Palm Beach Real Estate Market Report Q3 2012 – Condo Sales Skyrocket.
In 2011, Palm Beach resident and billionaire Jeff Greene told Fox Business, "This is the golden day for real estate investing, and those who didn't get in will be kicking themselves for missing out while inventory is high and interest rates are lower than they've ever been". Jeff Greene's video can be viewed on my home page, and Dickenson encourages buyers who are still on the fence to check it out.
"Everyone's looking for a steal, and this compelled me to create a free website with a list of bank owned homes and short sales," said Dickenson.
Kevin Dickenson closed $24M in 2011 and is a Prudential Top 20 agent. Please visit http://www.kevindickenson.com for additional information.