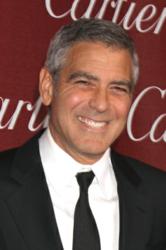 Palm Springs has hosted some of the biggest names in the business over the years and this year will be just as stellar.
(PRWEB) November 06, 2012
Brad Schmett, Broker Associate with Luxury Homes by Keller Williams and real estate expert, has today announced that the hotly anticipated 24th Annual Palm Springs International Film Festival for 2013 will have a significant positive impact on local real estate.
Scheduled for January 3-14 at the Palm Springs Convention Center, located on East Alejo Road at Indian Canyon, the event is always a huge success and one of the high points of the Palm Springs Season. The 24th Annual Event will host its Black Tie Awards Gala on January 5 honoring a distinguished list of films and performers from around the globe. This year's festival is expected to be even more entertaining and high profile than usual with film submission competition having closed only a few days ago.
Schmett recalls past years commenting that, "Palm Springs has hosted some of the biggest names in the business over the years and this year will be just as stellar. The spotlight is always on the desert during this international event and those of us in real estate enjoy the new homebuyers who are discovering us for the first time along with the returning snowbirds. The Season is always an exciting time for us." Schmett also states that the local real estate market always benefits from this event as newcomers get a first look at the pristine Coachella Valley.
The Palm Springs area enjoys a long history with the Hollywood film community but in recent years it has also become an international mecca as well. Schmett confirms that the local reputation for privacy and luxury is well deserved. Most celebrities, even during the gala film festival are afforded a high degree of respect allowing them to enjoy the event on a personal as well as professional level.
The world media attention focused on the desert communities each year during this film extravaganza is all in a day's work for most of Palm Springs which is home to some of the most venerable names in the history of show business. While red carpets roll out along trendy Palm Canyon Blvd and the flash bulbs light up the night skies, it is business as usual at the film festival. Don't miss the fun and excitement in January 2013 of one of the best loved social galas of the season.
To find out more about the Palm Spring International Film Festival visit: http://www.psfilmfest.org.
Find out more about investing in Palm Springs CA real estate
About Luxury Homes by Keller Williams: Luxury Homes by Keller Williams – La Quinta, is an exclusive, elite and sophisticated group of real estate consultants raising the bar for service in the upper-tier Palm Springs area residential real estate market.