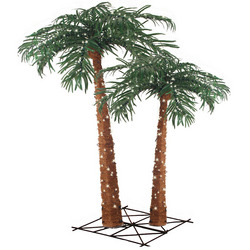 Denver, Colo. (PRWEB) June 12, 2008
Whether you enjoy tending to a beautiful garden or simply relaxing in a comfortable backyard with all the comforts of home, being outdoors can be both peaceful and rejuvenating. That's why Season Dreams is offering a new collection of outdoor decor and garden accessories that will allow you to create your very own summer sanctuary that is a personal extension of your indoor home.
Each item in our new product line is intended to make the time you spend outdoors more inviting, enjoyable and relaxing. We invite you to follow a few simple tips for sprucing up your outdoor living spaces this warm weather season, and browze our complete collection http://www.seasondreams.com.
If your porch or patio has come down with a spell of the summer doldrums, simply rearranging the furniture or adding a fresh coat of paint can make a wonderful difference in the overall appearance of the space. Freshen up your existing furniture by adding colorful and vibrant chair cushions in durable weatherproof fabrics available from most fabric stores. Keep the color pallet interesting by mixing ornate floral fabrics with simple solids or bold stripes and displaying an array of colorful flowers in terra cotta planters.
If a taste of the tropics is more your speed, you need not be landlocked anymore. Add a sense of sparkle and ambient light with an array of realistic, pre-lit palm trees that will survive in any climate! Season Dreams now offers a full collection of high quality tropical trees in a variety of styles and sizes that will help you create a lush tropical environment instantly. Each tree from our exclusive collection offers an extremely realistic and consistently beautiful appearance, and will provide many years of hassle-free enjoyment. Lighted palm trees are also a perfect way to add a fun tropical theme to your next outdoor patio or pool party. To complete the look of your outdoor oasis, fill an old mason jar with shells and sand for a charming and elegant centerpiece that also serves as a great way to hold down your tablecloth on a breezy day.
Other quick patio spruce-ups can be as easy as adding a small water fountain or stone statuary as an upscale focal point in your outdoor oasis. The sound of running water will instantly add a sense of elegance and tranquility to even the smallest garden spaces. If you live near a busy street, a water feature is the perfect way to mask the sounds of traffic or street noise and turn your city-side patio into an elegant urban escape. Visit the Season Dreams website at http://www.seasondreams.com to browse our full selection of outdoor fountains and accessories that will be a perfect edition to your garden or patio.
For even more fresh ideas and simple transformations for your outdoor garden or patio visit our website at http://www.seasondreams.com.
About Season Dreams
Founded in 2006, Season Dreams is one of the Nation's leading online retailers of high-quality pre-lit Christmas trees and unique holiday decorations and accessories. The company is committed to offering only the highest quality products, paired with exceptional value and superior customer service. For more information and to browse the complete product line, visit http://www.seasondreams.com.
###