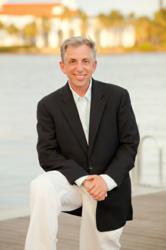 West Palm Beach facial plastic surgeon and ENT specialist Dr. Michael L. Schwartz is pleased to be named as a "Top Doc" by Boca Life
West Palm Beach, FL (PRWEB) June 11, 2013
Prominent West Palm Beach plastic surgeon and ENT specialist Dr. Michael L. Schwartz is pleased to be named as a "Top Doc" by Boca Life magazine in their May/June 2013 issue.
Boca Life magazine is South Palm Beach County's leading lifestyle and interior design publication. This award-winning magazine is well-respected for chronicling South Florida history. The May/June 2013 issue is full of interesting medical articles on such cutting-edge and controversial topics as genetic testing and more. This issue also includes the annual list of "Top Docs", which this year lists 250 of the area's very best physicians in 43 specialties. This list was comprised with the help of Castle Connolly Medical Ltd.
Castle Connolly Medical Ltd. is a healthcare research and information company which was founded in 1991. Each year, Castle Connolly selects top doctors throughout the U.S. and regionally using an established survey and research process, including an online nomination process open to all licensed physicians across America who can nominate peers whom they feel are among the best in their specialty, both in their region and in the nation. Castle Connolly's physician-led research team then carefully screens nominees for their educational and professional experience. The result is a list of "Top Docs" who represent those physicians most highly regarded by their peers.
Dr. Michael L. Schwartz is pleased to have been selected for inclusion as a "Top Doc" by Boca Life magazine under the specialty of otolaryngology. Dr. Schwartz is double board certified in otolaryngology – head and neck surgery and facial plastic surgery. With more than 24 years of surgical experience and extensive training in the latest techniques, he is dedicated to using his expertise and knowledge to provide patients with exceptional results and the highest level of compassionate care. Dr. Schwartz has been chosen by Castle Connolly as a Top Doc for the past five years.
At his West Palm Beach plastic surgery practice, Dr. Schwartz offers a comprehensive array of both surgical and non-surgical plastic surgery procedures to rejuvenate and enhance the head, face and neck. Some of his more popular procedures include facelift, rhinoplasty, eyelid surgery, Botox, chin augmentation, ear surgery, injectable fillers, and neck lift. Dr. Schwartz can be reached at (561) 655-5562 or online at http://www.palmbeachface.com/.