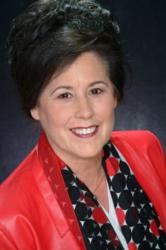 Never compromise standards to fill a vacancy faster!
Palo Alto, CA (Vocus/PRWEB) March 12, 2011
Dealing with late rent, trashed appliances, or hysterical tenants is no walk in the park. To avoid these landlord nightmares, Linwood Real Estate and Property Management, a Palo Alto property management and real estate firm, offer advice on how to create smooth tenant relationships. Their four tips serve as a landlord introduction or quick reference a stress-free and profitable rental.
First, it may be beneficial to let tenants pay for their own utilities. Many owners pay for their tenants' electricity, water, gas, and garbage expenses. Psychologically speaking, people tend to consume more utilities when they are not responsible for the bill. By making these expenses the responsibility of the tenant, landlords may potentially save over a thousand dollars per year on each rental unit.
Second, landlords should charge and enforce fees for late payments. Enforcing a reasonable late fee prevents having to hassle a tenant for rent and ensures that bills are paid on time. Landlords who do not charge and enforce late fees will often be the lowest priority when tenants pay their bills.
Third, do not compromise standards to fill a vacancy faster. When a vacancy takes longer than expected to fill, it may be tempting to lower rental criteria of minimum income and credit score. However, it is usually safer and more profitable in the long run to lower the rent to attract high quality tenants who pay their rent on time than it is to lower minimum rental criteria.
Finally, landlords should be mindful about the risks of renting to family and friends. They will often expect a discount, resist rate increases, and expect preferential treatment in a dispute with other tenants. It is important to be kind, but clear about the agreement so as to not damage personal relationships or lose money.
For more advice on tenant relations or for any of Linwood Real Estate and Property Management's property management services, call them at (650) 549-4801 or visit their website at http://www.paloaltopropertymanagement.com.
About Linwood Real Estate and Property Management
Linwood Real Estate and Property Management is a Palo Alto property manager and Palo Alto real estate agency located in Portola Valley, just west of Palo Alto. Linwood serves the San Francisco Peninsula communities of Atherton, Burlingame, Cupertino, Hillsborough, Los Altos, Los Altos Hills, Los Gatos, Menlo Park, Mountain View, Palo Alto, Portola Valley, Redwood City, San Carlos, San Jose, San Mateo, Santa Clara, and Woodside.
###