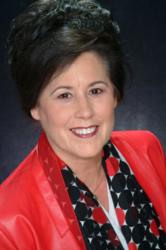 It is risky to allow tenants to do repairs themselves--they might get injured.
Palo Alto, CA (Vocus/PRWEB) March 11, 2011
Tending a property can be costly and time-consuming. The professional Palo Alto property managers at Linwood Real Estate and Property Management think landlords often waste money when managing the maintenance of an apartment, home, or building. Their four tips serves as an introduction or refresher for conscientious landlords to save money and property values.
First, it is risky to allow tenants to do repairs themselves. Although it may seem simple to discount some money off of their rent for making a repair, it exposes landlords to a potential risk. A landlord will be held responsible for paying medical bills and loss of income if someone gets injured while hired to do work, and landlords do not have Workers' Compensation Insurance to cover themselves.
Second, one can save a lot of money by getting multiple bids for a project instead of settling for the first one. Contractors can charge whatever they want, so it is important to shop around. Also, it is often best to agree ahead of time on both an hourly rate and to pay cost for the supplies (time and materials) in order to get the best value from an ethical contractor.
Third, landlords should not wait until something goes wrong to do maintenance. Having an "If it's not broken, why fix it?" mentality may save money now, but may both lower property value and cost more in the long run. Plus, rent for buildings that have areas in apparent need of improvement tends to be lower, and tenants are likely to move if their landlord defers maintenance or does not respond quickly to service requests.
Finally, is important to be mindful of how much money is actually saved when personally performing repairs. Indeed, landlords with the proper skills can save a significant amount of money on labor by doing the maintenance themselves; however, the job must be completed quickly and proficiently in order to save enough money to make it worthwhile. Landlords should remember that although a slow maintenance job may save money in labor expenses, it might be negated by the weeks of rent lost due to the vacancy.
For over 40 years Linwood Real Estate and Property Management has expertly managed Peninsula properties. For more advice for landlords or for any of Linwood Real Estate and Property Management's services, call them at (650) 549-4801 or visit their website at http://www.paloaltopropertymanagement.com.
About Linwood Real Estate and Property Management
Linwood Real Estate and Property Management is a Palo Alto property management and Palo Alto real estate agency located in Portola Valley, just west of Palo Alto. Linwood serves the San Francisco Peninsula communities of Atherton, Burlingame, Cupertino, Hillsborough, Los Altos, Los Altos Hills, Los Gatos, Menlo Park, Mountain View, Palo Alto, Portola Valley, Redwood City, San Carlos, San Jose, San Mateo, Santa Clara, and Woodside.
# # #