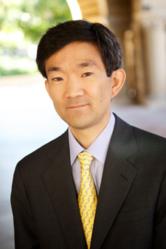 Although startups may disrupt a market, they also have to look over their shoulder for the next frame breaking change that can sink them.
Palo Alto, CA (PRWEB) August 13, 2012
Douglas Y. Park, PhD, a Partner with the law firm Rimon, PC, talked about the important factors to starting successful startups on the American Dreams: Keys to Life's Success radio show on KDOW 1120 AM of the San Francisco Bay Area. In a wide ranging conversation with Alan Olsen, host of American Dreams and CEO of the GROCO accounting firm, Mr. Park discussed what entrepreneurs must think about and do when starting a technology company.
Mr. Park cited the implementation and execution of the firm's chosen business model as the biggest obstacle to building a company. Because strategic and legal decisions reciprocally impact each other, taking a coherent approach to execution increases the company's chances of succeeding.
In response to a question about the toughest challenge that startups face in today's technology, Mr. Park pointed to the rapid pace of change in every industry. Entrepreneurs need to constantly examine their strategy and business model, as well as their competition. Yet, startups must balance this imperative against the need to commit themselves to a strategy and business model.
Other topics covered during the interview include:

Tips for first time entrepreneurs
The importance of commitment
Bootstrap or seek money?
A video of the interview is available on the GROCO website.
ABOUT RIMON, PC
Rimon was sculpted by AmLaw 50 lawyers as a new model for the efficient delivery of comprehensive legal services built on meeting client demands for superior counsel. It is not saddled with adherence to outmoded business methods of law firms of the prior century. Rimon is a law firm uniquely suited to current client needs and demands. It is a multidisciplinary team of highly skilled attorneys with decades of experience from the best law firms in the world and real business and trial experience.
ABOUT DOUGLAS Y. PARK
Douglas Y. Park is a Partner and Chief Sustainability Officer of Rimon, PC, in Palo Alto. He helps companies, boards of directors, and investors address issues that cut across corporate governance, corporate and securities law, and strategy. Doug teaches classes on starting startups, mergers and acquisitions, and integrated business and legal approaches to business challenges through the Stanford University Continuing Studies Program. He holds an AB magna cum laude with highest honors from Harvard College, a PhD in Business from Stanford Graduate School of Business, and a JD from University of Michigan Law School.