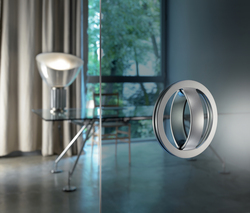 We have previously found it difficult to get our products the exposure they deserve overseas.
(PRWEB) September 8, 2008
Architectural Classics is the UK's largest online supplier of architectural hardware elements, including door knobs and levers, locks, hooks and knockers.
They have become known as a door hardware 'supermarket', and are one of the success stories of the online revolution.
Architectural Classics recently added Pamar Italia as a new supplier to their product range, helping create one of the most comprehensive online hardware stores in the world.
Niall McDonagh, managing director of Architectural Classics, says that the Pamar line represents more than simply another supplier to the company. "We are moving towards synthesising the traditional and modern approaches to architectural hardware."
"Pamar is one of our key, modern suppliers.
"They have some really innovative products, including flip-out cabinet and door handles, and everything in the range is designed by Europe's best.
"Pamar handles are all about the details, and their product philosophy fits perfectly with our own business philosophy."
Pamar's Managing Director, Mr. Marco Redaelli is equally excited about the union with Architectural Classics. "We have previously found it difficult to get our products the exposure they deserve overseas."
"The international market is huge, and really gives us the opportunity to get a return on our investment in the best designers and manufacturing equipment.
"Architectural Classics is well-placed to help us out with that."
The Pamar line adds around 50 new products to the Architectural Classics 1,500-strong contemporary range.
Products from the Pamar range are currently available at http://www.architecturalclassics.com/pamar
Two examples of the Pamar range:
http://www.architecturalclassics.com/product.php/1,96/7059/OLI-handle-by-James-Irvine.html
http://www.architecturalclassics.com/product.php/1,98/6984/DALI-Handle-by-Rodolfo-Dordoni.html
Pamar was founded by Angelo Redaelli in Lombardy in the 1950s.
The company engages Europe's top designers to create their rigorously minimalist product range.
The company's showpiece designers are:

Björn Dahlström, a nationally and internationally awarded designer focusing on furniture and industrial design. Dahlström teaches as a professor of Arts, Crafts and Design at University College, and also teaches at the Beckman's School of Design in Stockholm.
James Irvine, with a masters in design from The Royal College of Art. Irvine operates a private design studio in Italy, serving major industrial clients such as Alfi, Whirlpool and Canon.
Rodolfo Dordoni, an architect and industrial designer whose design and architecture credentials include clients such as Dolce and Gabbana, Panasonic, Beierdorf, and Artemide. Dordoni also works on image strategies, product concepts and marketing.
###