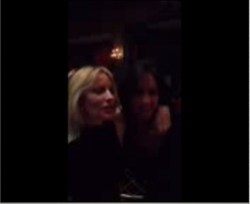 She also contributed towards the development of new methodologies for assessing patient price sensitivities to tiered copays and subsequent contracting considerations
New York (PRWEB) November 29, 2012
Pamela Chiesi, a personality whose contribution in the pharmaceutical industry is appreciated by thousands of elite professionals who recently participated in the Annual Orthopaedic Foundation's Gala. To demonstrate her continued support for these afflictions and further development of therapies she participated in the annual Orthopaedic Foundation's Gala at the Harvard Club in New York City on November 13, 2012 (http://www.ofals.org). On a request, Pamela took the dice to enlighten the onlookers with an impressive speech about the pharmaceutical industry. She also shared some fantastic points regarding the betterment of under privileged people. Also in attendance were former New York City Mayor David Dinkins, tennis great Billie Jean King and Olympic Gold Medal ski champion Picabo Street. A hilarious performance by Bill Cosby capped the night.
About Pamela Chiesi
Pamela Chiesi was born in Brooklyn, NY in 1964. She was raised the oldest of three children in an upper-middle class family and attended public schools in Massapequa, Long Island and later Binghamton, New York where she excelled scholastically and professionally.
She also contributed towards the development of new methodologies for assessing patient price sensitivities to tiered copays and subsequent contracting considerations. Pamela Chiesi played a major role in the development of e-business strategies for the bio-pharmaceutical industry allowing clients to improve their interaction with physicians, patients, and their own internal organizations through online tools. She has a vast experience in handling Projects that involves understanding the perspectives of hospital, government and private payers and their interactions with physicians and patients to maximize product revenues across a range of therapy areas and a range of geographies (US, EU, Canada, Latin America, Asia, Australia, Japan).
To know more visit http://www.youtube.com/user/chiesipamela