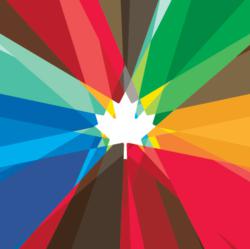 full schedule of events, competition results, bios of Canadian athletes, and a section to tell you everything you need to know about Pan American Games sports
GUADALAJARA (PRWEB) October 19, 2011
The Canadian Olympic Committee has launched its online home for coverage of Canadian athletes at the 2011 Pan American Games.
Follow along as Team Canada challenges some of the world's best in Mexico.
Receive instant updates on all the action, including every Canadian medal and exclusive quotes from Canadian athletes following their success. Be the first to know when one of our athletes qualifies for the London 2012 Olympic Games.
You can also check out photo galleries capturing our athletes in action -- from their determination on the field to their triumphant climb to the podium -- we've got it all.
The site also features a full schedule of events, competition results, bios of Canadian athletes, and a section to tell you everything you need to know about Pan American Games sports.
Follow the Team on Twitter (@CDNOlympicTeam) for immediate Pan Am Games coverage of our athletes. Join us on Facebook (Canadian Olympic Team) to see exclusive photos, connect with athletes and chat with fellow Canadian fans.
Journalists can also check out our Media Centre for everything you need to know about covering Canada's Pan American Team -- from media contact information to the latest news.
Connect with us:
Guadalajara.olympic.ca
Facebook: http://www.facebook.com/canadianolympicteam
Twitter: http://twitter.com/#!/cdnolympicteam
About the Canadian Olympic Committee
The Canadian Olympic Committee is a national, private, not-for-profit organization committed to sport excellence. It is responsible for all aspects of Canada's involvement in the Olympic Movement, including Canada's participation in the Olympic, Youth Olympic and Pan American Games and a wide variety of programs that promote the Olympic Movement in Canada through cultural and educational means. For news and information, visit the COC website and find the team on both Facebook (Canadian Olympic Team) and Twitter (@CDNOlympicTeam).
###