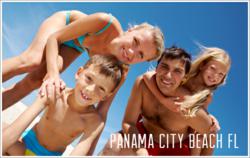 We don't want anybody to loose any of their stuff, but material left on the beach will be considered abandoned and discarded.
Panama City Beach, FL (PRWEB) July 15, 2012
To what extent is the new ordinance having an impact on vacationers staying in Panama City Beach Condos?
The ordinance states that any personal items left on the beach (between the water line and the toe of the sand dunes) between 9 p.m. and 5 a.m. will be removed and discarded. The ordinance is being joint-enforced by Panama City Beach and Bay County law enforcement as well as the Tourist Development Council's (TDC) beach maintenance contractor.
Primarily, the ordinance is intended to discourage vacationers from leaving temporary beach tents erected overnight, returning to "their spot" the next day. According to WMBB; an ABC-affiliated news channel, the number of tents left on the beaches overnight prior to the ordinance were estimated around sixteen hundred.
The first night the ordinance was passed, vacationers were just given a friendly warning. "It improves the visual aesthetic of the beach," said TDC Director Dan Rowe. "We don't want anybody to loose any of their stuff, but material left on the beach will be considered abandoned and discarded."
"I think they should", said Janet Tharp, who is on vacation with her family from Jackson Tennessee, and staying in a Panama City Beach Condo. "They [officials] don't want [people] to dirty up the beaches." Tharp and her family erected a tent of their own, and said she thinks the law is a "no brainer".
Since the ordinance went into effect, the TDC has been proactive in educating the public with information through advertising, billboard notices, flyer distribution and signage at beach access points. "We're really focusing on getting the word out," Rowe said. "Hopefully people will get the message to take their tents down at night."
Guests staying at condos along the coastline are not the only ones being affected. The impact is also being noticed by those staying at Hotels in Panama City Beach, like the Sandpiper Beacon Beach Resort. "We think it's fantastic," said Valorie Jones, who is spending her 7th consecutive year at the Sandpiper. "This is our family tradition, and part of the reason we love the beach so much, is how beautiful it looks. Tents just add clutter."
As well as improving the beach's façade, Rowe hopes the ordinance will provide a safer nesting area for sea turtles plus increased mobility for law enforcement officials patrolling the beach at night.
About Panama City Beach:
Panama City Beach is situated on 27 miles of sugar-white sand beaches bordering clear, emerald-green waters where the Gulf of Mexico and St. Andrew Bay converge. With more than 300 days of sunshine annually and attractions such as St. Andrews State Park and Pier Park, the region has long been favored by travelers seeking an affordable beach vacation with year-round offerings for families, couples, groups and adventure-seekers. These include championship golf courses, spas, sporting events, award-winning dining and diverse recreational activities. Panama City Beach recently opened the new Northwest Florida Beaches International Airport, offering non-stop flights on Delta Airlines and Southwest Airlines.
About the Sandpiper Beacon Beach Resort
The Sandpiper Beacon Beach Resort is a family-friendly Hotel and Resort in Panama City Beach, Florida. Known as the "Fun Place", the Sandpiper is committed to value; offering so many activities, amenities, and so much entertainment, that guests never have to leave during their vacation. For more information, call 800-488-8828 or visit http://www.sandpiperbeacon.com.