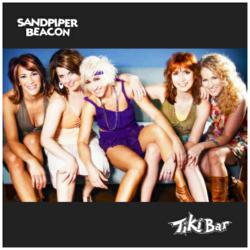 One of the most amazing acts I've ever had the privilege of seeing.
Panama City Beach, FL (PRWEB) December 18, 2012
The Mustang Sally Band is in such high demand, that they typically perform over 200 shows each year, travelling from coast to coast within the US, as well as Canada, Europe and Asia. Mustang Sally has performed alongside several high profile names, including Montgomery Gentry, Gretchen Wilson and Big & Rich. Radio hall of fame DJ, J.D. Cannon has described them as "One of the most amazing acts I've ever had the privilege of seeing".
The venue for this exclusive event is the Tiki Bar, located on the World famous sugar white sandy beaches of Panama City, FL at the Sandpiper Beacon. The Sandpiper is a beachfront resort-hotel in Panama City Beach, Fl. offering guests a fun, family experience all year round. During special events throughout the year, the versatile space inside the Tiki Bar is transformed to accommodate bands, live entertainment, and games & contests.
The Sandpiper Beacon is currently offering special ticket and room packages for those booking early enough to take advantage of the deal. One of the unique features of the Sandpiper, which sets it apart from other Panama City Beach Hotels and Condos, is the wide variety of customizable rooms and suites available. From hotel rooms offering all the essentials, to larger 2 and three room suites with kitchens sleeping up to 10 people, as well as private beach houses and villas.
Mustang Sally typically performs in Panama City Beach during the bi annual Thunder Beach motorcycle rally, which attracts thousands of bikers each year. During the bike rallies, Mustang Sally entertains the large crowds alongside an impressive lineup of other nationally-known bands and live acts.
This special New Years Eve concert performance will be Mustang Sally's 12th performance on the World's Most Beautiful Beaches, but the first time outside of the motorcycle rally. "We want to demonstrate that there are excellent reasons to visit Panama City Beach all year round" said Patrick Hazard, General Manager of the Sandpiper Beacon. "Guests can take advantage of the pleasant weather, incredibly low rates, free nights for longer stays, as well as top quality entertainment."
Those wanting to find out more can contact the Sandpiper Beacon's reservations team free, 24/7 by calling 1-800 488-8828 or emailing info(at)sandpiperbeacon(dot)com. Tickets are expected to sell quickly, so early bookings are recommended.