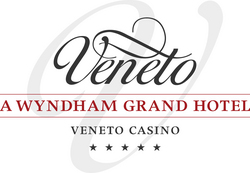 We wanted our website to reflect the vibrant nightlife of Panama City as well as the diverse attractions that Panama itself has to offer
Panama City, Panama (PRWEB) July 21, 2009
Silver Entertainment, LLC (SE), a hospitality and gaming company headquartered in New York City, launches brand-new website http://www.venetopanama.com offering an enhanced experience for vacationers seeking information on its luxury property located in Panama City, The Veneto Hotel and Casino.
"Travelers looking for unique and exciting destinations in Panama's capital city, now have the online tools to research and select the perfect vacation accommodations," says Alexander Silverman, Chief Operating Officer, Silver Entertainment, "The new Veneto Panama website showcases our spacious rooms, elegant dining options, world-class gaming and Panama City's largest meeting and event facilities."
Potential guests can now log on to discover everything this fabulous Panama hotel and Panama casino has to offer. With weekend specials, discounted room rates, dining specials, package deals, and other first-class promotional offers displayed prominently online, guests will be sure they're getting the best deal for their money. In addition, the site will feature concert schedules for headlining entertainment acts, including international artists, presentations of local dances and culture, and other star-studded entertainment.
"We wanted our website to reflect the vibrant nightlife of Panama City as well as the diverse attractions that Panama itself has to offer," says Mario Palafox, General Manager, Veneto Panama, "with information on area landmarks, such as the Panama Canal, Panama fishing charters, and the exceptional local dining, we're certain the site will be a valuable resource for our guests' Panama vacation."
The Veneto Hotel and Casino is situated in the heart of Panama City's historic, upscale El Cangrejo district, within walking distance of the shopping, restaurants, and attractions that have made Panama City a premier tourist destination. Veneto's Panama casino is the newest and largest addition to the robust Panamanian gaming industry becoming one of the most popular resort attractions in Panama City. Acquired in 2007, the 400,000 sq. ft. property consists of a 327-room hotel, four restaurants, and two bars.
About Silver Entertainment:
Silver Entertainment, the gaming and hospitality investment arm of the family-owned, New York City-based real estate organization, Andalex Group (founded in 1989), currently owns and operates two properties; the Veneto Hotel and Casino, Panama, and the Veneto Casino at The Holiday Beach Resort, Curacao. With exceptional hospitality management experience and expertise, Silver Entertainment creates unforgettable recreation programming for diverse and unique demographics, unlocking the highest and best use values of their real estate holdings.
###