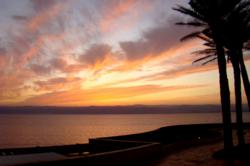 We contacted Healing Hands and agreed to receive Panchakarma. The reality is it exceeded our wildest expectations. Regardless of the high cost of travel abroad, their Panchakarma is much more rich and generous with services. In both the U.S. and Germany
Puerto Vallarta, Jalisco Mexico (PRWEB) February 08, 2012
Healing Hands in sunny and warm Puerto Vallarta, Is now offering 20% discounts to all that book Panchakarma before March 2012. Classic Panchakarma, an ancient Ayurvedic routine of purification and rejuvenation takes up to ninety days, but ask a modern person to do three months of intensive cleansing and you won't find many takers. Certified Panchakarma specialists Greg and Selene Soucy run Healing Hands in Bucerias, Nayarit a few minutes north of Puerto Vallarta where they have adapted the process to a seven-day regimen.
Each of the seven days are geared to cleansing and rebuilding particular organ systems. The first day the stomach and colon are targeted; the second day the liver and gall bladder are addressed; the third day cleanses the lungs; the fourth supports the kidneys; the fifth rejuvenates the circulation system; day six goes to assisting the reproductive organs, and the seventh day is dedicated to rest and Nirvana. For the first three days consist of a liquid diet. After the fast is broken, healthy organic Ayurvedic meals it served and has received rave reviews. Spices, foods, juices and teas are chosen to balance an individual's dosha and complement the organ system of the day. There might be a familiar dish of apple oatmeal for breakfast and be surprised by a lunch of traditional Indian Kicharee, a healing dish made of basmati rice, mung dahl and ghee.
No stone is left unturned in this incredibly comprehensive collection of treatments. Greg and Selene have treated individuals with acute ailments such as AIDS, various stages of cancer, fibromyalgia and diabetes, and have reported tremendously positive results. "The imbalance that has gone on too long manifests into symptoms that, if continued to be ignored, create a "disease" within the body. An Ayurvedic practitioner will work with individual on different levels to restore balance within the body, our approach goes beyond putting some on on a diet a person" Greg explains.
Panchakarma is about detoxification. Over time, bodies accumulate toxins. Ayurveda believes that a clean body is necessary for good health. "Thus, we must find a way to rid ourselves of built-up poisons in our systems." Healing Hands does this for you in a concentrated effort over seven days.
Healing Hands has been serving the public for 15 years, it was founded by Greg and Selene Soucy. It is located in Puerto Vallarta Mexico.
To contact Healing Hands with any questions, concerns or prices call us at 305-810-8534 or by email gsoucy(at)tridosha(dot)com.
###