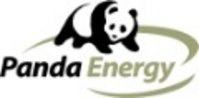 North Texas officials are clearly looking toward the needs of tomorrow, and we look forward to working with them to enhance the future reliability of the region's power supply.
DALLAS (PRWEB) March 11, 2008
The Panda Sherman generating station will utilize the latest in proven technology and will be one of the cleanest power plants in the nation. Air emissions at the facility will be controlled to among the very lowest of any power plant in Texas, a state which possesses some of the country's most stringent air quality standards.
"Panda Energy is continuing its work to build out a fleet of new generating stations that will help meet the rising demand for clean, low-priced electric power," said Robert Carter, chairman and chief executive officer of Panda Energy. "North Texas officials are clearly looking toward the needs of tomorrow, and we look forward to working with them to enhance the future reliability of the region's power supply."
Sherman Mayor Bill Magers said Panda representatives have been actively engaged with community leaders since the beginning of the site selection process. "They've done a good job answering questions and building support for this project. Panda has also shown that they intend to be a good corporate citizen of our community."
"I can't think of another company that has worked harder to bring something good to the city of Sherman than Panda Energy," added John Boswell, president of the Sherman Economic Development Corporation. "This power plant will have a significant impact on the area's economy for years to come. It will expand the tax base, enlarge payrolls and drive revenues for contractors, suppliers, engineering firms, hotels, restaurants, retailers and a host of other businesses. The plant will create an estimated 300-400 construction jobs, 25 direct jobs to run the facility and 32 indirect jobs to support it. This is good for the city of Sherman."
The generating station will be located on a 200-acre site at the Progress Industrial Park in Sherman, Texas. Construction will take approximately 24 months and is dependent upon financing, regulatory approvals and other conditions.
Panda Energy previously announced that it has filed for an air permit to build a 1,000-megawatt combined-cycle power plant in Temple, Texas.
About Panda Energy Inc.
Panda Energy Inc., founded in 1982, has developed, financed, constructed and operated large-scale energy facilities both domestically and internationally. The company built the two largest gas-fueled, combined-cycle independent electric generation facilities in the United States totaling 4,500 megawatts of generating capacity. Altogether, the company has raised over $5.9 billion to develop and build more than 9,000 megawatts of generating capacity.
In 2004, the company brought its development expertise to the biofuels industry originating several large-scale ethanol projects. Newsweek Magazine subsequently recognized Panda, in 2005, as one of the ten most eco-friendly energy companies in America for developing the Hereford, Texas ethanol facility -- the largest biomass-fueled ethanol refinery in the United States with one of the lowest carbon footprints of any similar-sized facility in the nation. In 2006, Panda Energy founded and transferred responsibility for its ethanol projects to Panda Ethanol, later establishing the company as a separate public entity.
Panda Energy is continually exploring investment opportunities in both conventional and renewable energy. The company has a significant pipeline of projects currently under development.
Additional information on Panda Energy and Panda Ethanol can be found at http://www.pandaenergy.com and http://www.pandaethanol.com.