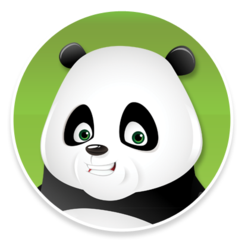 We strive to stand out from the crowd by providing the highest rebate rates on thousands of online stores, excellent customer service, and exclusive partners who offer cash back for the first time through us.
Novi, MI (PRWEB) January 03, 2013
As the preferred online shopping destination for thousands of savvy shoppers, Panda Cash Back released today a new function called "Local Daily Deals" that enables online shoppers in eight countries to find all local deals near them and earn a cash back rebate.
Frugal shoppers can now remain on their site and navigate through thousands of local deals from big companies such as Groupon and LivingSocial, as PandaCashBack.com offers a simple way to find these local deals by allowing a user to narrow their search by category or provider. As long as they are logged in, they can purchase deals and earn a cash back rebate.
Shoppers can sign up on PandaCashBack.com for free and will get a $5.00 welcome bonus. All that is needed to gain access to a particular shopping site is to click on its link through the Panda Cash Back website. This website simply acts as a gateway to other shopping sites, and each time a user makes a purchase through them they'll receive a cash back rebate of anywhere from 1 to 75 percent.
To sign up for their service or find out more about them, please visit Panda Cash Back at (http://www.pandacashback.com/).
About PandaCashBack.com
PandaCashBack.com pays its users a cash back rebate when they make purchases through popular online stores such as1800flowers.com, Hotels.com, Alibris, Starbucks, Expedia, Lazada Malaysia, Microsoft, Pet Smart, Best Buy, Kipling, Kmart, Gap, Banana Republic, Swim Wear For Me, 4Imprint,1 Sale A Day, Air France, Skype, Pink Basis, Walgreens, Yelp, CVS Pharmacy, Go Daddy, Advance Auto Parts, Priceline, Hotwire, Beauty.com, and others. Users sign up for free and can find out how much of a cash back reward they'll receive from each merchant. Once their cash back rewards total $15.00 or more, PandaCashBack.com pays them via PayPal, Moneybookers, or other payment methods.