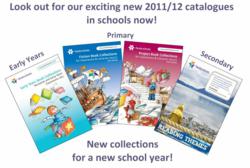 The majority of the books are selected for what they offer beyond engaging narratives: yes, they should be enjoyable for pupils, but they will also withstand considered discussion and afford attention to the craft of their composition
King's Lynn, Norfolk (PRWEB UK) 3 October 2011
To tie in with the start of the new school year, Pandora Books have announced the launch of their new Reading Themes collections designed to aid and support English departments in developing secondary school reading.
The collections have been created in conjunction with Dr John Gordon, a leading educational consultant and Director of Secondary PGCE at the University of East Anglia, and are seen as a flexible solution when guiding reading and for promoting independent reading amongst pupils. The collections feature both novels and short stories and offer engaging narratives and considerable discussion points.
The Reading Themes Collections have incorporated recent research from the National Literacy Trust into their selection of books, with some less 'renowned' books sitting alongside novels by prize-winning and internationally esteemed writers. The research highlighted the need to suggest other titles to young readers who may find the texts of traditional school books studied in classes 'exclusive and intimidating'. The 'On the trail..' collection for example, acknowledges the popularity of the mystery genre, and then takes popular selections that typify the genre and mixes them with less known texts, creating a series that appeals to readers of differing levels of confidence.
All the Reading Theme collections feature a key to support the understanding of the books selected, and in particular, their relevance and appropriateness to key curriculum areas. For example the purpose/manner of the reading may be defined as for individual reading, a class reader or for course units. Likewise readership details for the collections may be highlighted to be for the very confident/mature,secure or developing readers.
Creating this collection has been a really rewarding collaboration for both Pandora Books and Dr John Gordon, both of whom are wholly committed to further improving and developing literacy for secondary school children, whist promoting the enjoyment of this pastime. Of their secondary school book collections Dr John Gordon has said "The majority of the books are selected for what they offer beyond engaging narratives: yes, they should be enjoyable for pupils, but they will also withstand considered discussion and afford attention to the craft of their composition"
Pandora Books are confident that these new collections will fit the varying needs teachers are looking to meet in their literacy teaching, and furthermore will contribute to developing an enriching reading experience for a plethora of secondary school pupils.
# # #