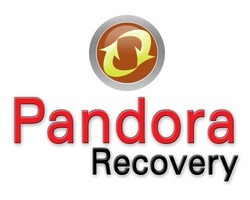 Anyone who uses a computer will testify that a reliable recovery program is a must-have in the utility tool chest
Las Vegas, NV (Vocus) April 28, 2010
It happens to everyone: a file or folder on your PC is missing. Maybe the hard drive bacame corrupted; maybe the user accidentally hit delete. Either way, those files are gone, and not retrieving them is not an option… now what?
That's where Pandora Recovery has come in handy for over one million people. The free data recovery tool from Pandora Corp. not only recently passed the 1,000,000 download mark on CNET's download.com, but it is consistently featured in the weekly Top 10 most downloaded System Utilities list, and sits comfortably in the Top 20 most downloaded System Utilities of all time!
"Anyone who uses a computer will testify that a reliable recovery program is a must-have in the utility tool chest," says Pandora Corp. co-founder, Jamie Leasure. "We are thrilled to see that over a million people have put us in their arsenal."
Humans are living in an increasingly digital lifestyle. Mistakes are more damaging now when they happen, due to the heavy reliance on computers and technology. Mistakes and accidents are going to happen – and they do… but there is help – and it's free!
Pandora Recovery recovers deleted and/or lost data from both NTFS and FAT formatted drives. It scans the requested drive and builds an index of both existing and deleted files and directories. Users then have full control over which files to recover and what destination to recover them to. In addition, users have the ability to preview deleted files of certain types (images and text files) without performing the full recovery.
A full list of Pandora Recovery 2.1 features can be found on PandoraRecovery.com.
"We have created a program that recovers as much as possible for our users," says Leasure. "At the same time, we've made sure it is incredibly easy to use for the average, non-technical computer users who need a fast and efficient recovery."
A survey of users after initial use found that 82% would use it again and 83% would recommend it to others. Leasure points out that those numbers, for a free online software product, are staggering.
"Ever since the release of Pandora Recovery over three years ago, we've received rave reviews from users saying how our product has recovered years of data thought lost and gone forever due to an accidental delete or drive format," says Leasure. "We've even had people claim that we saved their jobs."
In addition, though the program is 100% free, users have stated that they would have easily paid an average of $25 for the programming, after seeing how it performed for them.
"We don't charge at all for the software, either during use or on our website, but we've had a few users contact us independently, asking how they could pay for the software," tells Leasure. "That is extremely satisfying and makes us feel even prouder of our tool."
In response to the inquiries and complements, Pandora Corp. has started the "Recovery Project."
"Now that we know over 1 million people have downloaded and used our program, we'd like to know just how much we helped," explains Leasure. "We're asking users to tell us their success stories – more specifically, how many files did you recover and get back. We're going to keep a running total and share those numbers."
Most likely, it will not be a program you use daily, but when you find yourself in a position where you do need an efficient and effective recovery of deleted or lost data, Pandora Recovery will save you a lot of stress and headaches.
While the basic software is still free to everyone, Pandora Mobile Recovery is also available for just a little more than the price of an empty USB flash drive. This portable version of Pandora Recovery (on USB drive) requires no installation and greatly increases the chance of data recovery success by running the program from and recovering the deleted data to the Pandora Mobile Recovery unit. Utilizing the Mobile version omits the chance of data being further corrupted or written-over during an installation process.
Pandora Mobile Recovery also comes with a demo version of the company's signature monitoring software, PC Pandora (with a $20 coupon to purchase).
For more information on Pandora Recovery, to download the program, or buy a Pandora Mobile Recovery unit, visit http://www.pandorarecovery.com.
System Requirements: Pandora Recovery requires Windows 2000, Windows XP, Windows 2003, Windows Vista or Windows 7 for installation. Pandora Recovery recovers deleted data from NTFS and FAT formatted drives. There are no plans at this time to create a version compatible with the Mac, Linux, or any other non-Microsoft Operating System.
About Pandora Corp.: Pandora Corporation was formed with one goal – to help our customers monitor, control and protect their families and themselves online. From keeping children safe from predators and shielding them from potentially harmful or mature content, to ensuring the integrity of your relationships, online records, accounts and personal information, Pandora Corporation's flagship PC Pandora program is an essential tool in the fight against the potentially catastrophic consequences of having your privacy (or that of your family) breached. Pandora Corporation continues to innovate and integrate features our users want and request. Pandora Recovery's upgrades come as a proof of our commitment.
###