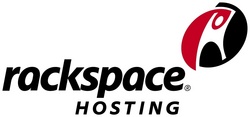 As the home of Fanatical Support, we wanted to know how our customers approach customer service in their respective industries
SAN ANTONIO (PRWEB) October 30, 2008
As an industry-leading service company, Rackspace introduced THE FANATI to recognize the customer service excellence of other companies in an effort to promote customer service among all businesses today. Award applications, available only to Rackspace customers, were accepted online through the MyRackspace® customer portal. Customers completed the online applications, which included questions regarding how the company delivers and tracks customer service as well as success stories of going above and beyond for customers. Rackspace then reviewed the applications and a short-list of seven finalists was announced.
Finalists moved on to the second round of judging which involved two scoring categories. First, their application was critiqued and graded by a panel of four service industry experts including Earl Sasser, a Baker Foundation Professor at Harvard Business School; Douglas Hanna, founder and Principal of customer service consulting company Service Untitled Group (http://www.serviceuntitled.com); Lane Becker, blogger for getsatisfaction.com; and David Mitzenmacher, director of customer care programs for Rackspace.
Second, in order to validate the finalists' applications, a customer satisfaction survey was sent to the seven finalists' customers. Based on the survey results and the judge's scores, Pangea Foundation proved their customer service excellence and came out on top in both categories.
In comments left on the survey about Pangea Foundation, Chris Juett, 2-1-1 Program Manager for the United Way said, "Pangea Foundation was very responsive to our needs during the recent flooding in Iowa. When we contacted them telling them we wanted a web based flood related database put together for our 2-1-1 Center, they had the site up and running in less than 24 hours. After setting up the site they have worked with us to ensure that it was meeting our needs and are now helping us with the development of reports."
"All it takes to create extraordinary impact is a few people choosing to go beyond what is expected to do something they don't really have to do," said Kraig Kuipers, president and CEO, Pangea Foundation. "By constantly asking ourselves, 'How can I serve right now?' and 'How can I deliver one percent extra?' we put personal accountability into action. But nothing enhances outstanding customer service more than the belief that it's our job to do so — that we are personally accountable. And at Pangea Foundation we hold ourselves accountable for making good choices as people — choices to serve others, or do nothing. By taking charge of our choices and doing for others what we don't really have to do, we have the unique opportunity to make a positive impact in people's lives. And to us, that's really what outstanding service is all about."
Kuipers and his wife will be in attendance this week at Rackspace's annual customer conference, where they will be presented with THE FANATI trophy by Rackspace's Chairman, Graham Weston.
"As the home of Fanatical Support, we wanted to know how our customers approach customer service in their respective industries," said Weston. "As a company whose mission is to become one of the world's greatest service companies and which is a two-time winner of the American Business Awards' 'Best Customer Service Organization,' we believe we are experts on customer service. Through the nomination process, we saw many of our own customers that take a similar approach to customer service and we're glad to be able to recognize the one that stood out the most."
Rackspace will begin accepting customer applications for the 2009 THE FANATI in July.
About Pangea Foundation
A 501(c)(3) nonprofit "Software-as-a-Service" provider founded in 1996, Pangea Foundation is the leader in delivering Impact Visualization On Demand™ to nonprofits of all sizes. Backed by world-class teams of IT experts, security specialists, and technology partners, Pangea Foundation equips more than 1,200 impact-driven nonprofits across America with Web-based Software-as-a-Service that lets organizations clearly visualize and effortlessly communicate the impact of their programs. Nonprofits choose Pangea Foundation for its expertise in creating custom software that automatically fuses live program data with sophisticated visual analytics to deliver a real-time snapshot of their impact — anytime they want it. Through full-service implementation, unlimited support, and high availability IT services, Pangea Foundation delivers rapid time-to-value, flattens infrastructure and support costs, and improves nonprofit business continuity, enabling nonprofits to focus on their mission. To learn more, please visit http://www.pangeafoundation.org, or visit the Pangea Foundation Blog for the latest trends, news, and creative inspiration from Pangea Foundation.
About Rackspace Hosting
As the world's leader and specialist in hosting, Rackspace Hosting is changing the way businesses worldwide buy IT. Rackspace delivers computing-as-a-service, integrating the industry's best technologies into a flexible service offering, making computing more reliable and affordable. A trusted partner to companies of all sizes, Rackspace enables IT departments to be more effective. Rackspace is distinguished by its award-winning Fanatical Support®, furthering the company's mission to be one of the world's greatest service companies. Rackspace is recognized as one of FORTUNE Magazine's 100 Best companies to work for, ranking number 32 on the 2008 list. Rackspace's portfolio of hosted IT services includes managed hosting (http://www.rackspace.com), email hosting (http://www.mailtrust.com) and cloud hosting (http://www.mosso.com). For more information on Rackspace Hosting please visit http://www.rackspace.com or call 800-961-2888.
Safe Harbor Statement
This press release contains "forward-looking" statements that involve risks, uncertainties and assumptions. If the risks or uncertainties ever materialize or the assumptions prove incorrect, our results may differ materially from those expressed or implied by such forward-looking statements. All statements other than statements of historical fact could be deemed forward-looking, including, but not limited to, any statements about historical results that may suggest trends for our business; any statements of the plans, strategies, and objectives of management for future operations or product and service offerings; any statements of expectation or belief regarding future events, potential markets or market size, technology developments, and any statements of assumptions underlying any of the items mentioned. These statements are based on estimates and information available to us at the time of this presentation and are not guarantees of future performance. Actual results could differ materially from our current expectations as a result of many factors, including but not limited to: the unpredictable nature of our rapidly evolving market and quarterly fluctuations in our business; the effects of competition; changes in the economy, technological and competitive factors, regulatory factors, and other risks that are described in our report on Form 10-Q for the quarter ended June 30, 2008, filed with the SEC on September 10, 2008. Except as required by law, we assume no obligation to update these forward-looking statements publicly, or to update the reasons actual results could differ materially from those anticipated in these forward-looking statements, even if new information becomes available in the future.