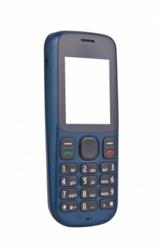 Phialdelphia, PA (PRWEB) September 04, 2012
Cellular Country is aggressively broadening its market by dropping the price of its latest product addition, the Pantech Slate. The cost of owning the Slate is now dropped to the affordable price of $79.99.
The loyal customers of Cellular Country have applauded the move, and it has attracted new customers to shop at the company's online store. The lower price tag of the Slate has generated Internet buzz. Social media posts and shares have spread all over Facebook and Twitter.
Cellular Country is slowly gaining steam during a crucial point of the year. Cell phone retailers make most of their sales toward the end of the year, because of the holiday season. With the early promotions and marked down prices, Cellular Country is entering the minds of their shoppers and leaving a permanent mark. The low prices of the Pantech cell phones that they offer are just right for budget-conscious shoppers.
This latest promotion from Cellular Country is only the beginning. The company has planned several discount offerings throughout the remainder of the year to provide customers with affordable Pantech phones from different carriers.
Cellular Country's aggressive marketing campaign will help the company land the most coveted top spot in the cell phone retail industry.
About:
Cellular Country is a cell phone retailer that offers cheap cell phones for everyone. The company sells Samsung, Pantech, Sony, LG, BlackBerry, and many other big name brands at an affordable price. Visit http://www.cellularcountry.com to get more information and find out the next big deal.