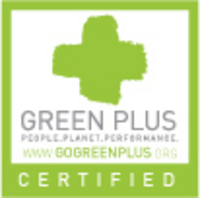 We're proud of our efforts to reduce our environmental impact here at Pantek
Independence, OH (PRWEB) February 9, 2011
Pantek Incorporated has been named as a finalist for Small Business of the Year in the 2011 Green Plus North American Sustainable Enterprise Awards.
Pantek has worked diligently to reduce their environmental impact and to enhance their local environment. They cut their carbon footprint significantly in 2010 by making improvements to their office and data center, by reducing employee commutes through work-at-home programs, and by instituting recycling programs. They have made a corporate commitment to improving the local environment by planting trees and expanding wildlife habitat.
"We're proud of our efforts to reduce our environmental impact here at Pantek," said Linda Zack, Vice President. "Being named a finalist for this award lets us know we're going in the right direction. We'll continue to expand our green programs in 2011."
The Green Plus North American Sustainable Enterprise Awards by the Institute for Sustainable Development recognize organizations not only for their environmental efforts, but for their success in balancing strong business, community and environmental practices.
In addition to competing in the Small Business of the Year category, Pantek is eligible to win the Green Plus People's Choice Award.
About the Institute for Sustainable Development and Green Plus:
(http://www.gogreenplus.org)
The Institute for Sustainable Development partners nationwide with the American Chamber of Commerce Executives to bring Green Plus, its business improvement program, to smaller enterprises in the U.S. and Canada. The non-profit was founded in the North Carolina Research Triangle in 2007 by a unique partnership of academic, business and philanthropic leaders. Early partners included Duke University and the University of North Carolina at Chapel Hill, the Chapel Hill-Carrboro and Greater Durham Chambers of Commerce, and the Fenwick Foundation.
About Pantek Incorporated:
(http://www.pantek.com)
Founded in 1995, Pantek is the leader in commercial Linux and Open Source technical support and software implementations, providing comprehensive IT services to companies who utilize Linux and Open Source technologies. Whether they are providing 24/7 emergency tech support or developing an open source application, their clients value them as their technology partner and as a seamless extension of their IT staff. For more information, please visit our website http://www.pantek.com or call 877-LINUX-FIX (546-8934).
###