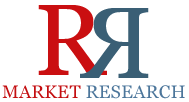 ROW and Asia-Pacific accounted for more than 50% of the paper coating materials value in 2013
Dallas, Texas (PRWEB) April 24, 2014
The paper coating materials market was estimated to be $6.5 Billion in 2013, with the highest share of more than 50% held by the Asia-Pacific and ROW together. The global market is projected to grow at a CAGR of 2.5% from 2014 to 2019. The highest investment is forecasted to be in the Asia-Pacific due to the growing application markets and availability of raw materials, especially in China. ROW is estimated to have the second highest growth at 2.8% from 2014 to 2019. The North American and European segments are projected to share together 48% of the value by 2019.
Imerys S.A. (France), Omya AG (Switzerland), Penford Corporation (U.S.), Michelman Inc. (The Netherlands), BASF SE (Germany), and Archroma (Switzerland) are the important active players in the paper coating materials market. These companies showed the highest strategy adoptions amongst other players in the global paper coating materials market accounting for over 80.0% of the total market activities between 2010 to 2014.
Complete Report available at http://www.rnrmarketresearch.com/paper-coating-materials-market-by-type-gcc-pcc-kaolin-clay-talc-starch-sb-latex-titanium-dioxide-wax-and-others-application-coated-1-coated-2-coated-3-coated-4-paper-and-others-and-g-market-report.html.
From 2010 to 2014, new product launch was observed as the most important growth strategy adopted by the paper coating materials companies, accounting for a share of 42.1%. In 2012, Michelman Inc. (The Netherlands) launched two new products, followed by Penford Corporation (U.S.) acquiring the business of Carolina starches (U.S.). The other active players in market development of paper coating materials are BASF SE (Germany) and Imerys S.A. (France).
The key companies offering paper coating materials are actively involved in launching new products in the market by investing in R&D. Irrespective of the company's size, all the market participants are actively investing in developing low cost paper coating materials and delivering them to the market. The manufacturing companies are leveraging distribution networks of major companies by entering into strategic supply and distribution agreements. In this way, the companies are able to explore new markets and penetrate into the existing ones with highly efficient products.
Major Points from Table of Contents
9 Company Profiles (Overview, Financial, Products & Services, Strategy, And Developments)
9.1 Imerys S.A.
9.2 Omya Ag
9.3 Basf Se
9.4 Penford Corporation
9.5 Michelman Inc.
9.6 Air Products And Chemicals Inc.
9.7 Avebe
9.8 The Dow Chemical Co.
9.9 Mondo Minerals B.V.
9.10 Roquette Group *Details Might Not Be Captured In Case Of Unlisted Companies.
Order a copy of this report at http://www.rnrmarketresearch.com/contacts/purchase?rname=169490.
Browse more reports on Chemicals Market at http://www.rnrmarketresearch.com/reports/materials-chemicals/chemicals.
About Us:
RnRMarketResearch.com is an online database of market research reports offer in-depth analysis of over 5000 market segments. The library has syndicated reports by leading market research publishers across the globe and also offer customized market research reports for multiple industries.