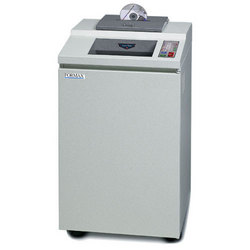 Kaysville, Utah (PRWEB) August 10, 2009
Identity theft is here to stay and there is no indication that it is going away. Even with all the efforts put forth to combat the problem, it continues to grow. Office Zone continues to be surprised at how many businesses continue to lag behind in destroying sensitive information and how few businesses are aware of federal laws such as FACTA and HIPAA.
To try and combat the lack of education, Office Zone has created a resources section on its Web site to try and better educate people with regards to identity theft and how paper shredders can help combat this problem. This new resources section includes how-to articles, FAQs, video demonstrations, guides and much more.
Identity theft can easily occur with dumpster diving. Dumpster diving involves an individual sifting through discarded garbage in search of sensitive information. Harvested information can be used to create bank accounts, sign up for credit cards, create fake legal documentation and much more. This can eventually lead to bad credit and a nightmare of legal battles. Dumpster diving is perfectly legal in most states.
Businesses are even more obligated to keep customer information safe. This means businesses must properly destroy customer information once it is no longer needed. Failure to do so can involve hefty government fines and legal issues with customers. The most common way for businesses to destroy sensitive customer information is by shredding it.
Office Zone is optimistic that information found in their new paper shredder resources section will help businesses avoid such costly mistakes and better protect themselves against these criminals. You can find Office Zone's new paper shredder resources by going here .
For more information on paper shredder laws such as FACTA and HIPAA, and for more information on paper shredders, contact Office Zone by calling 1-800-543-5454. The entire selection of OfficeZone's shredders can be viewed online.
# # #