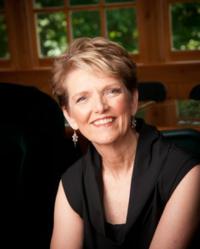 Creative change is the permanent condition of a healthy life and a healthy business.
RALEIGH, N.C. (PRWEB) September 19, 2011
Can a tiger change her stripes? This one can!
Productive Environment specialist Barbara Hemphill has been known for nearly 20 years as "The Paper Tiger Lady," a nickname that stemmed from her bestselling books, "Taming the Paper Tiger at Home" and "Taming the Paper Tiger at Work."
The result was a full-blown brand, from her e-mail address and license plate to a closet full of tiger-striped clothes and memorabilia.
But no business survives on status quo. After nearly two decades, Hemphill is shedding her tiger stripes, coinciding with the release of her new book, "Organizing Paper @Home: What to Toss and How to Find the Rest."
"Creative change is the permanent condition of a healthy life and a healthy business," Hemphill said. "As things in my life and business are changing, I'm ready to move forward and take on those new challenges with a fresh perspective."
On Oct. 1, Hemphill will launch an online auction of her extensive collection of tiger paraphernalia including clothing, jewelry, rugs, luggage, afghans, photographs, paintings, stuffed animals, and other items. A percentage of the proceeds will benefit LeadHer, a networking organization that helped Hemphill realize the importance of change. Learn more about the auction at http://www.barbarahemphill.com/.
One of Hemphill's foundational principles is "Together We Are Better." With that in mind, she teamed up with Shekina Farr Moore of Speedy Outfitters to put together her new look.
"To shed her stripes, all Barbara had to do was figure out what was inside," Moore said. "We took what was already there and made sure others could see it, too."
Hemphill also created a video to explain the changing of the stripes with the help of Epic Realm Productions.
As part of her business strategy, Barbara identifies five foundational components for successful change:
1. Clear picture of desired results
2. Positive attitude
3. Sufficient time
4. Appropriate tools
5. Regular maintenance
"Changing my stripes is a result of applying that strategy," Hemphill said. "I look forward to what the next phase of business will bring!"
About Barbara Hemphill
Barbara started her career as a residential organizing consultant in 1978 in New York City. Today she is a celebrated international speaker, corporate spokesperson, and consultant to small businesses and major corporations worldwide. She is also the CEO of Productive Environment Institute, which helps companies manage information so employees can accomplish their work and enjoy their lives.
She is the author of Kiplinger's bestselling "Taming the Paper Tiger" book series, "Love It or Lose It: Living Clutter-Free Forever," and Bushido Business, co-authored with Stephen M.R. Covey, Tom Hopkins, and Brian Tracy. Her most recent book, "Organizing Paper @Home: What to Toss and How to Find the Rest," uses her principles combined with today's technology to help people organize their papers. Print copies are available for purchase from Lulu. The ebook is available at Smashwords and will soon be found in ebook stores including Barnes & Noble, Apple, Sony and more.
She has appeared on the Today Show and Good Morning America, and in Reader's Digest, USA Today, Kiplinger's Personal Finance, The New York Times, Real Simple, and Guideposts. She has served as president of the National Association of Professional Organizers, and president of the Washington DC chapter of the National Speakers Association.
Barbara has been married for 25 years and has five children and four grandchildren. She lives in Raleigh, North Carolina where people love to visit to see if she practices what she preaches.
###