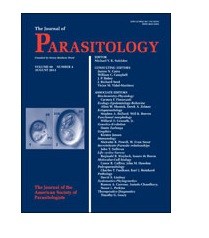 Lawrence, Kansas (PRWEB) August 14, 2013
Every body of water differs in its ecological makeup, species of underwater organisms, and parasitic communities. However, differences in parasitic communities for the same species of native fish in adjacent lakes are not expected. A novel study featured in The Journal of Parasitology compared two lakes in the Adirondacks that are only 2.5 kilometers apart. The research showed that significant differences in parasitism can occur, depending on their ecological history.
Wolf Lake, which has been minimally affected by human factors and is pristine with respect to lake chemistry and fish communities, was compared with Deer Lake, which has had five nonindigenous fish species introduced. The study examined parasite communities in the white sucker and the redbreast sunfish, native to both lakes, to compare species similarity, prevalence, concentration, and abundance.
Thirty-nine white suckers and 15 redbreast sunfish and 30 white suckers and 30 redbreast sunfish were collected from Wolf Lake and Deer Lake, respectively. Each fish was weighed and measured; parasitological examinations included an external inspection of the skin, fins, eyes, and gill covers, as well as a microscopic examination of selected internal organs. Macroparasites and microparasites were collected, identified, and statistically evaluated.
The research showed that average lengths and weights between the two fishes were significantly different, with Deer Lake having longer and heavier fish. Results also showed that of the 28 species of parasites identified in the fishes, Deer Lake had six unique species, and Wolf Lake had five. Additionally, between the two lakes, the redbreast sunfish had parasites that were more similar than those of the white sucker. Even though the majority of parasitic communities were shared, there were differences in species similarity, prevalence, concentration, and abundance. Further investigation is needed to pinpoint the specific reasons for these differences in the same fish living in lakes only 2.5 kilometers apart.
Full text of the article, "Parasites of Two Native Fishes in Adjacent Adirondack Lakes," Journal of Parasitology, Vol. 99, No. 4, 2013, is now available.
###
About the Journal of Parasitology
The Journal of Parasitology is the official journal of the American Society of Parasitologists (ASP). It is a medium for the publication of original research, primarily on parasitic animals, and official business of the ASP. The journal is intended for all with interests in parasitology and related disciplines including behavior, immunology, epidemiology, systematics, and pathology. For more information, visit http://www.journalofparasitology.org.