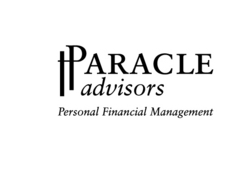 Mercer Island, WA (PRWEB) January 22, 2009
In a year when the stock market declined more than 37% and headlines were dominated with news of business failures, bailouts, and investment fraud, Paracle Advisors LLC has continued to add clients at a rate of 30% per year. Paracle's unique approach to providing high-wealth financial services to moderately wealthy investors is featured in Forbes' Pacific Northwest Financial Profiles, which will appear in the February 2nd issue of Forbes in all of the subscriber copies throughout the Pacific Northwest region (Washington, Oregon, and Northern California).
Paracle Advisors LLC was founded in 2004 by Josh Harris, E.J. Brink and Anne Marie Kessler. Ben Wicks and Claudina Campbell joined in 2006 and 2009, respectively, in order to facilitate Paracle's continued growth. All of Paracle's client advisors previously worked at wealth management firms that served extremely wealthy investors. According to E.J. Brink, "We shared a vision to deliver the same caliber of services to a more moderately affluent clientele. That's why Paracle came into being and why it has grown so successfully. We're very engaged in our core purpose of helping make our clients' financial lives better."
The word Paracle is taken from a Greek word that means, "Called alongside to help in any way needed." In Anne Marie Kessler's words, "We're truly personal financial managers. We handle much more than investment portfolios. We manage the entire balance sheet and can help our clients with almost anything that involves a dollar sign."
Paracle is seeing increased demand for its comprehensive wealth management services. At a time when other firms are reducing the size of their client service teams and consolidating client loads, Paracle Advisors has added staff in anticipation of continued growth. According to Josh Harris of Paracle Advisors, "The events of 2008 have certainly changed the way most clients will evaluate their advisors going forward. Now more than ever, investors are in need of trusted professional advice that goes far beyond simply managing investments. "
About: Paracle Advisors is a fee only investment advisor providing comprehensive, customized, and objective personal financial management services. For more information, visit http://www.paracleadvisors.com.
###