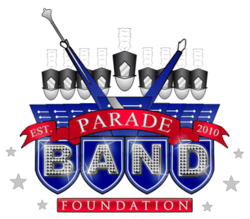 Audiences will be impressed ... the Parade Band Review doubled in size from 2010 and will feature 20 marching bands from Southern California
Chula Vista, CA (PRWEB) November 02, 2011
In its second year, the Parade Band Review and Festival returns to Otay Ranch Town Center in Chula Vista for a day of live music and family fun on Saturday, Nov. 12, 2011 from 10 a.m. to 4 p.m. Produced by the Parade Band Foundation, Inc., a nonprofit organization, the event is free and open to the public and offers something for everyone. More information is available on the official Parade Band Review and Festival website.
As one of the key events celebrating the best of Chula Vista during the city's Centennial year of 2011, the Parade Band Review doubled in size from 2010 and will feature 20 marching bands from the Southern California region. The marching bands will be complemented by the enthusiasm of cheerleading, dance groups, and many more parade participants as Otay Ranch Town Center comes alive with music and pageantry.
"We couldn't be more pleased with the increased interest and participation in the Parade Band Review," said Charles Wolf, Parade Band Foundation event director. "Audiences will be impressed by this year's festival and we look forward to awarding needed grants to the winning bands."
Participating bands will compete for a portion of more than $11,200 in grant monies, scholarships, incentives, and travel assistance to support their music programs.
Guests will enjoy live performances on three stages, lively carnival booths, a kids' zone, food, family games, a dog competition and more.
In celebration of Chula Vista's 100th birthday, guests will have the opportunity to purchase the commemorative Chula Vista Centennial coin, T-shirt and the new book titled, Chula Vista Centennial: A Century of People and Progress.
Free parking is available at Otay Ranch Town Center. Guests are allowed to bring lawn chairs while they sit along Main Street at Otay Ranch Town Center and watch the parade as it goes by.
ABOUT THE PARADE BAND FOUNDATION, INC.
The Parade Band Foundation was founded as a nonprofit organization to serve public scholastic instrumental music programs. The Parade Band Foundation works to connect the public, spectators, musicians, event organizers, band directors, instructors, parents and parade enthusiasts to promote increased involvement of parade bands in their local communities, while preserving the educational and competitive values of a truly American performance tradition. Parade Band Foundation, Inc. is a 501(c)(3) Public Charity Organization based in Chula Vista. More information can be found at http://www.ParadeBand.org.
ABOUT THE CHULA VISTA CENTENNIAL
The City of Chula Vista Centennial is a yearlong, once-in-a-lifetime celebration. Citywide events organized by and for the community commemorate the history and people of the city and create a lasting legacy. Sponsored by community businesses, educational groups, and nonprofit organizations in partnership with the Centennial's Committee of 100 volunteers, events will continue through 2011. To learn more about the Centennial and to review a calendar of events and projects, visit the official website at http://www.chulavista100.com.
###