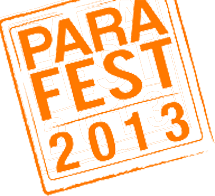 We are excited to return to Las Vegas with our customers, partners and other industry experts for ParaFest 2013," says Parature CEO, Ching-Ho Fung. "ParaFest provides our community with a forum to share thought-provoking discussions around customer service
Herndon, Virginia (PRWEB) October 23, 2012
Parature, a global leader in cloud-based customer service software, announced today that its users' conference, ParaFest 2013, will be held March 4 – 6, 2013 at the Hard Rock Hotel and Casino, Las Vegas. The customer-focused conference will allow Parature users from around the world and across major industries to gain invaluable knowledge from experts and thought leaders, while networking with colleagues and peers.
The 2013 Parature users' conference provides insight into current multi-channel customer service and support best practices, industry trends, beneficial integrations, and Parature's vision for the future of its products and customer service. Attendees will have a unique opportunity to exchange ideas, share industry insights and trends, and network with peers, as well as Parature executives and staff.
Training sessions will highlight how organizations can further leverage its investment in Parature Customer Service Software and the company's professional services to improve business performance, streamline operations, reduce costs – and above all, deliver superior customer support across all major service channels including social media and mobile. Keynote and guest speakers will deliver customer service insights and best practices applicable to all industries.
"We are excited to return to Las Vegas with our customers, partners and other industry experts for ParaFest 2013," says Parature CEO, Ching-Ho Fung. "ParaFest provides our community with a forum to share thought-provoking discussions around customer service and the customer experience today. We look forward to another opportunity to meet with our customers in person and demonstrate the great progress Parature has made with our cloud-based customer engagement solutions over the last year, and to introduce products that will further enhance the customer service and support experience."
Parature is now seeking guest speakers, customer service experts and thought leaders who would like to share their Parature Customer Service software successes or customer service best practices with users attending the 2013 conference. The Call for Speakers nominations are open until December 31, 2012.
Attendees registering for ParaFest 2013 by December 31, 2012 will receive a $150 discount off of the regular rate, and $300 off on-site registration. Please visit the ParaFest website for conference registration and additional information.
About ParaFest
ParaFest is a forum for some of the most innovative and informative discussions around customer service issues and best practices, as well as a major training event for Parature users. ParaFest™ has become a popular, "sold-out" event for Parature customers from every corner of the world and every industry to come together to share ideas and learn how to further strengthen their Parature investment. Parature executives, along with customer service and product experts on the front lines, share insights and trends. For more information, visit http://www.parafest.com and follow @Parature or @ParaFest on Twitter.
About Parature
Parature is the industry's leading provider of cloud-based customer engagement solutions and is used to support approximately 50 million end users worldwide. Parature empowers customer service organizations to monitor, manage, resolve and respond to a high volume of service issues across multiple communication channels, including the growing number of service-related conversations that are happening every day within social media channels. With more than a decade of experience, Parature delivers support and social media engagement and management solutions to mid-size and enterprise organizations across a wide variety of industries. Parature is among Inc. Magazine's Top 100 Fastest Growing Private Software Companies and is the recipient of numerous product, technology, and leadership awards. Parature is used by some of the world's most innovative organizations, federal agencies and companies, including Tagged, Evernote and Threadless. Parature is headquartered in Herndon, Virginia. For more information, visit http://www.parature.com, follow @parature on Twitter, or like us on Facebook at facebook.com/parature.