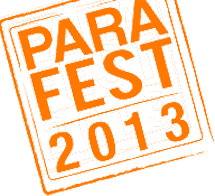 We are excited to have this exemplary group of professionals participating as keynote speakers at ParaFest '13.
Herndon, VA (PRWEB) December 18, 2012
Parature, a global leader in cloud-based customer service software, announced today its impressive lineup of keynote speakers at its users conference, ParaFest 2013, which will be held March 4 – 6, 2013 at the Hard Rock Hotel and Casino, Las Vegas. The conference will allow Parature customers from around the world and across major industries to gain invaluable knowledge from experts and thought leaders about cloud-based multi-channel customer service, while networking with colleagues and peers, and receiving hands-on product training.
The 2013 Parature users conference provides insight into current multi-channel customer service and support best practices, upcoming industry trends, beneficial integrations, and Parature's vision for the future of its products and customer service. Keynote speakers include:

Ching-Ho Fung, CEO and co-founder of Parature, who previously garnered success as the first angel investor of Blackboard, Inc., the leading online educational resource. Ching-Ho has held CEO positions at Blackboard China, Leadtone and has been an NEA venture partner since 2008;
Duke Chung, chairman and co-founder of Parature, is a highly regarded expert in the customer service industry and frequently serves as a speaker at industry events and conferences around the country. Duke has won many awards for his efforts in pioneering innovation, including Fast Company's Fast 50, Washington Business Journal's 40 under 40 and Washington Techway's Top Technology Executives.
Dayna Steele, emcee of ParaFest '13, a top radio personality, author and entrepreneur. Dayna successfully launched YourDailySuccessTip.com and The Space Store. As an author, she wrote 101 Ways to Rock Your World: Everyday Activities for Success Every Day, and currently blogs for Fast Company;
Paige Newcombe, Worldwide SaaS Client Support and Success, IBM Industry Solutions. IBM, one of the largest global technology and innovation companies in the world, is setting the bar for leveraging Client Success as a differentiator in the marketplace. Prior to joining IBM, in 2010, Paige led Worldwide Client Services at Coremetrics where she drove Coremetrics to being recognized by industry analysts and the Technology Services Industry Association for innovation and excellence in customer support;
Jeanne Bliss, president of consulting firm CustomerBliss, who began her career at Lands' End as a customer service pioneer and went on to serve as the chief customer executive at Coldwell Banker, Allstate, Microsoft and Mazda. She lectures around the world and authored the book Chief Customer Officer, as well as her new book I Love You More than My Dog, and;
Michael Chasen who co-founded Blackboard, Inc. in 1997 as a director and also served as CEO since 2001 and as president since 2004. Michael led his staff in turning the small software company into an online education resource behemoth before it was bought by Providence Equity Partners last year.
In addition to these individual speakers, Zappos Insights, a company dedicated to helping businesses with their customer service cultures will also be running several key sessions at ParaFest '13. Zappos Insights is a subsidiary of Zappos, a leading online shopping outlet that is known for its superior customer service. Top business leaders, managers and entrepreneurs from global companies use Zappos Insights training to discover how a workplace can help people grow, inspire amazing service, and ultimately drive revenue.
"We are excited to have this exemplary group of professionals participating as keynote speakers at ParaFest '13," said Parature Co-founder and Chairman Duke Chung. "Their knowledge as entrepreneurs, executives and industry experts from such renowned organizations will be an invaluable asset to the customers, partners, employees and other industry experts that will attend this event."
About Parature
Parature is the industry's leading provider of cloud-based customer engagement solutions and is used to support approximately 55 million end users worldwide. Parature empowers customer service organizations to monitor, manage, resolve and respond to a high volume of service issues across multiple communication channels, including the growing number of service-related conversations that are happening every day within social media channels. With more than a decade of experience, Parature delivers support and social media engagement and management solutions to mid-size and enterprise organizations across a wide variety of industries. Parature is among the 2012 Deloitte Technology Fast 500 and is the recipient of numerous product, technology, and leadership awards. Parature is used by some of the world's most innovative organizations, federal agencies and companies, including IBM, Ask.com, EPA, Tagged, Evernote and Threadless. Parature is headquartered in Herndon, Virginia. For more information, visit http://www.parature.com, follow @parature on Twitter, or like us on Facebook at facebook.com/parature.