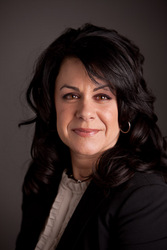 West Conshohocken, PA (PRWEB) August 20, 2010
Paratherm announced the appointment of Suzanne Costanza to the position of Director of Sales. Ms. Costanza will head up worldwide sales operations and management for the firm.
Ms. Costanza comes to Paratherm with over twenty years of experience, most recently with GE Water and Process Technologies, where she was Director of Sales and Marketing. Her experience working with sales professionals (inside sales and ouside sales departments as well as dealer networks domestically and internationally) in BtoB (industrial/chemical) markets gives her the leadership ability to implement the sales strategies necessary in order to promote Paratherm's line of heat transfer fluids and hot-oil system cleaners and to realize the potential of the newly introduced Immersion Engineering™ marketing program which Paratherm launched in late 2009. Ms. Costanza, among other things, will be restructuring international sales and sales operations as part of an expanding agenda in those pursuits.
Founded in 1988, Paratherm Corporation has become a leading U.S. manufacturer of specialized heat transfer fluids and system cleaners. The firm offers a wide range of heat transfer fluids (currently 11 fluids and 3 cleaners) covering temperatures from -141°F to +675°F. Paratherm serves a diverse number of industries including the chemical industry, food processing and plastics manufacturing to name a few of the more prominent ones. The company has a network of distributors and warehousing locations throughout North America (as well as worldwide) to offer regional service and quick delivery.
Paratherm's efforts have long been focused on their clients' applications, systems, and operations with expert assistance and quick turnaround being top priorities. Orders can be filled quickly Orders can be filled quickly--and in urgent situations very quickly--because the company stocks product in numerous North American locations and overseas in Europe, South America and Asia. Stocking and sales locations outside of the United States include: Canada, Mexico, Brazil, Argentina, Guatemala, Netherlands, Belgium, Denmark, United Kingdom, Australia, China, Japan and Thailand.
Paratherm Corporation's Immersion Engineering™ Services, delivered to users of all brands of heat transfer fluids, offer system and application expertise, including:

Fluid Analysis
Fluid Maintenance
Training
Troubleshooting
Consulting
For information on Paratherm fluids and services for hot and cold process applications - contact Andy Andrews at Paratherm Corporation, 4 Portland Road, West Conshohocken, PA 19428 USA or contact the company by calling 800-222-3611 or (610) 941-4900; fax 610-941-9191; http://www.paratherm.com.
###