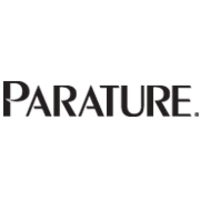 Why Customer Service is NOT Enough
Vienna, VA (Vocus) June 19, 2010
Parature, a global leader in on-demand customer service software, announced today a free webinar offering anyone interested in customer success the opportunity to gain invaluable knowledge on strategies to improve the customer experience. The webinar entitled "Why Customer Service is NOT Enough" will be held on Tuesday, June 22, 2010 at 2:00pm EDT. To register for the webinar, please visit http://www.parature.com/webinars.
Customers, today, want a customer service and support experience that not only engages them, but gives them a reason to remain connected to their vendors of choice. Organizations realize that their customers have never been more important to their success; yet the customer mindset is fickle, demanding, vocal and not very loyal. So how do organizations manage this customer mentality? What strategies must they implement to improve the customer experience? "Why Customer Service is NOT Enough" featuring Lisa Ford, Customer Service Expert and Author of Exceptional Customer Service – Going Beyond Good Service to Exceed the Customer's Expectations, will outline strategies that enable organizations to improve their customers' experience and win-over the fickle minded customer. Attendees will gain knowledge to help their companies go beyond average service to a relationship; ask the tough questions to examine the quality of experience; learn the customer connection rules; learn how to focus the culture on everyday service excellence; and create a team that is inspired to keep customers loyal.
Parature's "Best Practices in Customer Service" webinar series is designed to serve as an educational and informational resource for organizations throughout numerous industry sectors to gain insight into customer service best practices and to improve the customer experience. To register for any webinar in the series or to view previous webinars visit parature.com/webinars.
Parature enables any organization to fundamentally change the way they support their customers through its Software-as-a-Service (SaaS) delivery and integrated, intuitive design that empowers organizations to better and more efficiently serve, support, engage with and retain customers in today's Web world. Parature Customer Service™ software integrates a customer portal, rich knowledgebase, ticketing, and a host of other modules in one dynamic, tightly unified system that allows organizations to effectively manage all of their support needs. Parature software increases efficiency across entire organizations, improving processes among customer support, operations, development and sales.
Parature, Inc.
Parature enables organizations to better serve, support, engage with and retain their customers via the Web. Industry-leading, on-demand Parature Customer Service™ software provides customer service organizations with a comprehensive, multi-channel way to meet the growing expectations of their customers. With more than 10 years experience, Parature serves organizations in a wide variety of industries worldwide and helps support more than 16 million end users. Parature is among Inc. Magazine's Top 100 Fastest Growing Private Software Companies and is the recipient of numerous product, technology, and leadership awards. Today, the Parature name is synonymous with innovation and value in Web-based customer service software, strategies and best practices. Parature is headquartered in Vienna, Virginia with offices in San Francisco and the U.K. For more information, visit http://www.parature.com or follow @parature on Twitter.
###