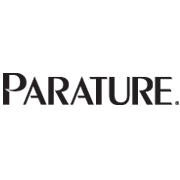 Vienna, VA (Vocus/PRWEB) March 01, 2011
Parature, a global leader in cloud-based customer service software, announced today that Parature CEO, Tim Davenport will present Parature's customer engagement software suite to leading venture capitalists and growth equity investors, alongside other emerging social leaders such as Buddy Media, Radian6, Salesforce.com and SuccessFactors during Pacific Crest's 2011 Emerging Technology Summit. The event will focus on the major catalysts, companies and people driving the next wave of value creation; introduce emerging market leaders and future public companies; and examine important trends and emerging markets - clean technology, SaaS 3.0, cloud infrastructure, and mobility & social media. The summit will be held at the Westin San Francisco Market Street, March 1 - 2, 2011 with Mr. Davenport's presentation commencing on Tuesday, March 1st from 9:00 A.M. to 9:25 A.M in Cornell.
Parature enables any organization to fundamentally change the way they support their customers through its cloud delivery and integrated design that empowers them to better and more efficiently serve, engage and retain customers in today's increasingly social and collaborative Web world. Parature's engagement software integrates a complete multi-channel system that allows organizations to effectively manage all of their support needs within traditional and social channels. Parature software increases efficiency across entire organizations, improving processes among customer support, operations, marketing, development and sales.
Parature, Inc.
Parature enables organizations to better serve, support, engage with and retain their customers via the Web. Industry-leading, cloud-based Parature Customer Service™ software provides customer service organizations with a comprehensive, multi-channel way to meet the growing expectations of their customers. With more than 10 years experience, Parature serves organizations in a wide variety of industries worldwide and helps support over 20 million end users. Parature is among Inc. Magazine's Top 100 Fastest Growing Private Software Companies and is the recipient of numerous product, technology, and leadership awards. Today, the Parature name is synonymous with innovation and value in cloud-based customer service software, strategies and best practices. Parature is headquartered in Vienna, Virginia. For more information, visit http://www.parature.com or follow @parature on Twitter.
###