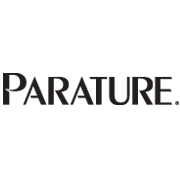 Parature is dedicated to each of our customers' success and committed to providing the traditional and social customer engagement channels that consumers desire
(Vocus/PRWEB) April 18, 2011
Parature, a global leader in cloud-based customer engagement software, today made public the achievement of key growth milestones over the past four quarters, solidifying its leadership position and growing momentum in the customer support and social engagement cloud-based software marketplace. The achievements of 2010 together with 2011 plans to deliver products that revolutionize the way companies engage and help their increasingly social customers have Parature primed for tremendous growth.
With more than a decade of experience in the cloud-based customer support marketplace, Parature has grown its product set to include social media engagement through the industry's most popular social channels like Facebook, Twitter, and Lithium Communities. Parature's continued acquisition of new customers and the popularity of its solution in both mid-size and enterprise organizations underscore its rapid trajectory and serve as a proof-point to the market demand for integrated customer engagement and support solutions that support both social and traditional communication channels.
Key Parature Corporate 2010 and Q1 2011 Growth Milestones include:

More than 1000 mid-market and enterprise brands and customers currently using the company's cloud-based solution.
Parature's social engagement solutions used by some of the world's most innovative and social media-savvy brands to interact with customers, prospects and fans, including Rosetta Stone, Konami, and Threadless.
Launched support for 33 languages, including support for Chinese, Japanese and Korean languages. Today Parature supports multiple clients with growing global footprints.
Double-digit revenue growth in 2010 and inclusion in Inc 5000 as one of the fastest growing software companies, fueled by new product offerings and new customer wins across a wide-variety of industries including the federal government, gaming, retail, ecommerce, technology, higher education and consumer packaged goods manufacturing.
Over the last year, Parature received several prestigious product, technology, and leadership awards including: TMC CRM Excellence, Inc. 5000, Software 500, Deloitte Technology Fast 500, Washington Business Journal Fastest Growing Company, and Lead411 Technology 500.
Parature appointed Mike Minelli, formerly of Salesforce and a veteran high-tech and cloud-based software as Chief Revenue Officer and Executive Vice President, leading all sales, service and support operations for the organization.
Parature developed new and expanded partnerships with Microsoft CRM, Facebook, Lithium, Cisco WebEx and Blackboard.
New Parature Product Offerings Result in Deep Vertical Penetration and Recognition of Support Industry's Most Flexible and Complete Solution
Parature's cloud-based customer engagement solutions empower companies to centrally monitor, manage, and resolve high volumes of service issues across critical customer communication channels, including the growing number of service-related conversations that are happening every day within social media channels.
Organizations struggle to deliver great customer service and engage with their customers across the Web and social channels. Support channel preferences are radically changing with each generation and today's consumers are more collaborative and social than ever before, demanding support where and how they want it. Parature is committed to delivering the multi-channel service and engagement options to meet the demands of its customers, enabling them to provide support in the channels their customers prefer, including a branded support portal, emails, mobile, Facebook pages and Twitter.
In Q3 2010 Parature unveiled new social engagement software Parature for Facebook, industry's first and only customer service application that enables direct 1-to-1 social engagement through Facebook, the world's most popular social media channel.
To date, Parature has more than 50 Parature for Facebook customers, including Rosetta Stone, gaming giant Konami, online broker TradeKing, online retailer Threadless, and Cox Communications.
Over 25 million people worldwide receiving support through Parature's solutions.
Monthly service portal visitors of more than 4 million people.
Support for more than 1 million knowledgebase articles and the resolution of more than 50 million support inquiries.
Parature maintains a high customer renewal rate year after year – an outstanding achievement that is among the highest renewal rate in any industry – evidence of the company's commitment to its customers' success and illustrating the value of Parature's cloud-based offering even in this challenging economy.
"Parature is dedicated to each of our customers' success and committed to providing the traditional and social customer engagement channels that consumers desire," stated Parature CEO, Tim Davenport. "It is through this commitment, the vast market we serve, the advanced technology we deliver, and the visionary customers we support that we have attained such exceptional growth. Parature will accelerate its growth in 2011 by evolving our customer service solutions to empower organizations to provide answers anywhere their customers spend time, whether it's websites, mobile devices or social media platforms."
About Parature
Parature is the industry's leading provider of cloud-based customer engagement solutions and is used to support over 25 million end users worldwide. Parature empowers customer service organizations to monitor, manage, resolve and respond to a high volume of service issues across multiple communication channels, including the growing number of service-related conversations that are happening every day within social media channels. With more than a decade of experience, Parature delivers support and social media engagement and management solutions to mid-size and enterprise organizations across a wide variety of industries. Parature is among Inc. Magazine's Top 100 Fastest Growing Private Software Companies and is the recipient of numerous product, technology, and leadership awards. Parature is used by some of the world's most innovative organizations, federal agencies and companies, including LivingSocial, Cox Communications, SuccessFactors and Threadless. Parature is headquartered in Vienna, Virginia. For more information, visit http://www.parature.com, follow @parature on Twitter, or like us on Facebook at facebook.com/parature.
###