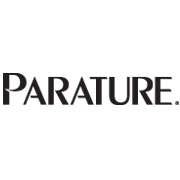 Because of Parature we are now better able to manage and track our customers' feedback about our software, and get that right to our product development team, which ultimately results in a better solution for our customers.
Vienna, VA (PRWEB) May 11, 2011
Parature, a global leader in cloud-based customer engagement software, today announced Asure Software, a leading provider of workforce management software, selected and successfully implemented Parature's customer service and support solutions for Asure's growing Business-to-Business customer base. With the roll-out of Parature, Asure anticipates faster resolution of support issues, higher customer satisfaction rates and improved insight and analysis into the existing Asure product suite.
As workforce productivity applications become increasingly essential to enterprise workflow, businesses are relying on internal-facing applications like Asure's workforce management solutions to keep efficiency high while ensuring inventory and corporate assets are tracked and utilized effectively. Providing the fastest resolution possible to customer issues means enterprise application users can continue to experience the benefits of packaged workflows without interruption, meeting productivity metrics as well as Customer Service Level Agreements (SLAs). Asure Software understands that need, and wanted to ensure that its growing base of enterprise customers was receiving individualized support that resolved issues quickly and painlessly.
To that end, Asure selected and implemented Parature Customer Service software which integrates the customer portal, knowledgebase, ticketing, live chat and phone support, providing customers with fast, personalized responses to inquiries through a single support solution accessed by Asure's support engineers. Asure's support team can track, manage, and respond to every inquiry in a timely manner whether received via the web, chat, email or phone. In addition, Asure customers are able to resolve their own support issues through the extensive Knowledgebase, to get their answer as quickly as possible without requiring one-to-one support interactions.
In the four short months since the Parature solution has been implemented, Asure has been able to better track and measure Key Performance Indicators (KPIs) on its customer support initiatives, such as response rates, deflection rates, and their customer's level of satisfaction with Asure's customer support. With Parature, Asure was able to:

Reduce response time from 3-4 days to 5 hours;
Increase the rate of self-resolution for support issues from 18 percent to almost 40 percent;
Improve customer satisfaction rates from a 3.3 to a 4.25 out of 5;
Avoid expanding the number of customer support engineers, saving associated costs.
"Parature's support solution rapidly impacted our business," said Andy Robinson, Director of Customer Care at Asure Software. "The cloud-based delivery model as well as the high-level of support we received from Parature resulted in a fast and painless deployment process that enabled us to quickly reap the rewards of a multi-platform customer support solution through dramatic improvements in response time rates, and, consequently, our satisfaction ratings. Additionally, because of Parature we are now better able to manage and track our customers' feedback about our software, and get that right to our product development team, which ultimately results in a better solution for our customers."
Asure Software serves more than 3,500 customers worldwide who use the company's NetSimplicity Meeting Room Manager software and/or iEmployee software to operate more efficiently and increase worker productivity.
"Asure Software is a great example of how critical customer support is to a major software company," said Tim Davenport, CEO of Parature. "Asure has made customer support a priority at their firm, and the impressive initial results really demonstrate how investing in a comprehensive, multi-platform customer support solution benefits your firm as well as your business customers. As providers of cloud-based software themselves, Asure quickly understood our model, and we are very proud to be partnering with a leader in workforce management software to deliver the best service possible to its business customers all over the world."
About Parature
Parature is the industry's leading provider of cloud-based customer engagement solutions and is used to support over 25 million end users worldwide. Parature empowers customer service organizations to monitor, manage, resolve and respond to a high volume of service issues across multiple communication channels, including the growing number of service-related conversations that are happening every day within social media channels. With more than a decade of experience, Parature delivers support and social media engagement and management solutions to mid-size and enterprise organizations across a wide variety of industries. Parature is among Inc. Magazine's Top 100 Fastest Growing Private Software Companies and is the recipient of numerous product, technology, and leadership awards. Parature is used by some of the world's most innovative organizations, federal agencies and companies, including LivingSocial, Cox Communications, SuccessFactors and Threadless. Parature is headquartered in Vienna, Virginia. For more information, visit http://www.parature.com, follow @parature on Twitter, or fan us on Facebook at http://www.facebook.com/parature.
About Asure Software
Headquartered in Austin, Texas, Asure Software (ASUR), empowers small to mid-size organizations and divisions of large enterprises to operate more efficiently, increase worker productivity and reduce costs through a comprehensive suite of global cloud based workforce management software and services. Asure's market-leading suite includes products that optimize workforce time and attendance tracking, benefits enrollment and tracking, pay stubs, W2 documentation, and room scheduling solutions focused on meeting rooms, equipment and other shared resources. With additional offices in Warwick, Rhode Island, Vancouver, British Columbia, and Mumbai, India, Asure serves 3,500 customers around the world. For more information, please visit http://www.asuresoftware.com.
Media Contact:
Leah Gabriel
703.327.0787
leahn(at)gabrielmarketing(dot)com
# # #