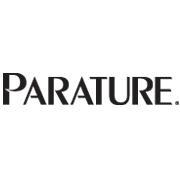 Higher education institutions are realizing they need to bring their customer support practices forward from a technology perspective
Vienna, VA (PRWEB) September 21, 2011
Parature, a global leader in cloud-based customer engagement software, announced today that Tacoma Community College selected Parature for online customer support to service its thousands of students, staff and faculty members, dramatically improving issue resolution times. Tacoma joins over 300 colleges and universities that rely on Parature's cloud-based technology for their online customer support portal.
Prior to selecting Parature, most support issues for the college came through email, and there was not much flexibility to set up routing or alerts for the support staff and get pressing support inquiries to the right agents in a timely manner. Now students, faculty and staff can access an online portal powered by Parature, research their questions in a comprehensive Knowledgebase, use Parature's EasyAnswer feature to find their answers, and then, if necessary, submit tickets online for one-to-one customer support.
Because Tacoma can now sort support issues and route urgent ones to the right support reps, they are able to turn around responses much faster. Prior to implementing Parature it could take up to 72 hours to respond to an email inquiry; now tickets are being resolved within just a few hours of submission.
Initially tested and used by the eLearning department, a part of the TCC Learning Network within the campus, the college plans to roll Parature's online customer support portal to multiple departments in the coming months. In early 2012 Tacoma also plans to launch Parature for Facebook to provide support on its Facebook Fan page. Tacoma recognizes that more of its students are going to social media channels for information and to interact and engage with the college, and expect to have their questions answered directly on Facebook.
"We chose Parature because it provided a way for us to quickly move support issues online, and create a rich Knowledgebase as well as an organized ticket submission process in a centralized location. We have seen already a significant reduction in time to resolve customer support issues which was a major goal of ours," said Andy Duckworth, Director of eLearning at Tacoma Community College. "I have been a part of a lot of software implementations, and I can honestly say this by far was the best one I've experienced. Parature brought their ten plus years of customer support expertise and best practices to the table and made the implementation process straightforward and painless for us."
"Higher education institutions are realizing they need to bring their customer support practices forward from a technology perspective," said Duke Chung, Co-Founder and Chairman of Parature. "Tech savvy students and faculty need inquiries addressed in a timely manner, and email-only support is a thing of the past. Colleges like Tacoma get it, and have taken the steps to put an online support portal in place that can not only help people find the answers they need, but also allow their inquiries to get routed to the right agent in a timely manner. We're excited for Tacoma to also roll out Parature for Facebook as it will give the college another very popular channel to engage and interact with students and faculty members."
About Parature
Parature is the industry's leading provider of cloud-based customer engagement solutions and is used to support over 30 million end users worldwide. Parature empowers customer service organizations to monitor, manage, resolve and respond to a high volume of service issues across multiple communication channels, including the growing number of service-related conversations that are happening every day within social media channels. With more than a decade of experience, Parature delivers support and social media engagement and management solutions to mid-size and enterprise organizations across a wide variety of industries. Parature is among Inc. Magazine's Top 100 Fastest Growing Private Software Companies and is the recipient of numerous product, technology, and leadership awards. Parature is used by some of the world's most innovative organizations, federal agencies and companies, including Rosetta Stone, SuccessFactors and Threadless. Parature is headquartered in Vienna, Virginia. For more information, visit http://www.parature.com , follow @parature on Twitter, or like us on Facebook at facebook.com/parature.
About Tacoma Community College
TCC serves more than 18,000 students a year at campuses in Tacoma and Gig Harbor, Wash. Established in 1965, TCC offers a full array university transfer, career training, professional development and transitional studies programs. More information about TCC is available at http://www.tacomacc.edu.
Media Contact:
Leah Gabriel Nurik
703.327.0787
leahn(at)gabrielmarketing(dot)com
###