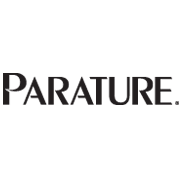 We are extremely honored to be named as a winner to Paul Greenberg's influential annual CRM Watchlist.
Herndon, VA (PRWEB) January 19, 2012
Parature, a global leader in cloud-based customer engagement software, announced today that it has been named to the prestigious industry CRM Watchlist from CRM thought leader Paul Greenberg.
Criteria for this year's CRM Watchlist selection included financial performance; management; state of technology products; partnerships/alliances; mission/vision; market presence/impact; thought leadership and corporate culture.
According to Greenberg the Watchlist, "plays a very specific role in the pantheon of technology companies and service providers. It's comprised of those companies that I think that we all should be paying serious attention to, regardless of size or revenue, because one way or the other they are going to make a difference in a customer-centric world - at least from the standpoint of technology and innovation in that area. And most importantly, to the customers that actually use them to enable their customer strategies and programs. Small or big, they deserve notice and they deserve to be on a shortlist for appropriate practitioner engagements."
"We are extremely honored to be named as a winner to Paul Greenberg's influential annual CRM Watchlist," said Duke Chung, Chairman and Co-Founder of Parature. "We've been leading the way in providing a cloud-based customer service solution and are proud to be recognized for the work we are doing to help businesses better engage and communicate with their customers on multiple platforms in the new customer-centric world that Paul describes."
The full list of winners can be found here: CRM Watchlist 2012
About Parature
Parature is the industry's leading provider of cloud-based customer engagement solutions and is used to support over 35 million end users worldwide. Parature empowers customer service organizations to monitor, manage, resolve and respond to a high volume of service issues across multiple communication channels, including the growing number of service-related conversations that are happening every day within social media channels. With more than a decade of experience, Parature delivers support and social media engagement and management solutions to mid-size and enterprise organizations across a wide variety of industries. Parature is among Inc. Magazine's Top 100 Fastest Growing Private Software Companies and is the recipient of numerous product, technology, and leadership awards. Parature is used by some of the world's most innovative organizations, federal agencies and companies, including Evernote, SuccessFactors and Threadless. Parature is headquartered in Herndon, Virginia. For more information, visit http://www.parature.com , follow @parature on Twitter, or like us on Facebook at facebook.com/parature.
Media Contact:
Leah Gabriel Nurik
703.327.0787
leahn(at)gabrielmarketing(dot)com
# # #