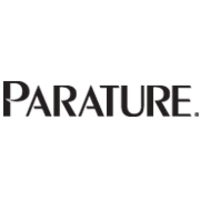 Vienna, VA (Vocus) February 24, 2010
Parature, a global leader in on-demand customer service software, announced today that it will sponsor a free webinar, in partnership with Supportindustry.com, offering customer service and support professionals the opportunity to gain invaluable knowledge through an interactive demonstration of how to manage real life challenging customer scenarios. The webinar entitled "Getting Your Worst Customers to Love You: True Tales from the Front Lines of Customer Support" will be held on Wednesday, February 24, 2010 at 2:00pm EST. To register for the webinar, please visit http://www.parature.com/webinars.
Customer service and support teams are often good at handling routine customer transactions, but when difficult scenarios are presented – threatening language, lawsuits or firings, frustration that has led to damaged goods or products – support representatives may find they are unable to effectively temper these situations. They proceed down a path of negativity, the situation worsens and a potentially loyal customer is lost. This is a scenario that can be avoided if support teams learn how to handle these critical, moment-of-truth situations faced by every customer service operation.
"Getting Your Worst Customers to Love You: True Tales from the Front Lines of Customer Support" will be an interactive webinar, teaming communications skills expert and bestselling author Rich Gallagher with Parature's Vice President of Marketing Gary McNeil, to demonstrate how to handle worst-case customer scenarios. The discussion format will cover numerous real life situations that were reported in a recent survey sponsored by Supportindustry.com and Parature, challenging experiences that are being submitted on the Parature Blog, as well as the best practices and technology behind managing these interactions, and how an organization's 'worst' customers can oftentimes become their best supporters when problematic situations are handled appropriately and with confidence.
Parature's "Best Practices in Customer Service" webinar series is designed to serve as an educational and informational resource for organizations throughout numerous industry sectors to gain insight into customer service best practices and to improve the customer experience. To register for any webinar in the series or to view previous webinars visit parature.com/webinars.
Parature enables any organization to fundamentally change the way they support their customers through its Software-as-a-Service (SaaS) delivery and integrated, intuitive design that empowers organizations to better and more efficiently serve, support, engage with and retain customers in today's Web world. The seamlessly integrated suite of Parature Customer Service™ software modules allows organizations to effectively manage all of their support needs without additional hardware, software and IT expenses. Parature integrates everything in one dynamic, unified system to increase efficiency across entire organizations, improving processes among customer support, operations, development and sales.
Parature, Inc.
Parature enables organizations to better serve, support, engage with and retain their customers via the Web. Industry-leading, on-demand Parature Customer Service™ software provides customer service organizations with a comprehensive, multi-channel way to meet the growing expectations of their customers. With more than 10 years experience, Parature serves organizations in a wide variety of industries worldwide and helps support more than 16 million end users. Parature is among Inc. Magazine's Top 100 Fastest Growing Private Software Companies and is the recipient of numerous product, technology, and leadership awards. Today, the Parature name is synonymous with innovation and value in Web-based customer service software, strategies and best practices. Parature is headquartered in Vienna, Virginia with offices in San Francisco and the U.K. For more information, visit http://www.parature.com or follow @parature on Twitter.
###