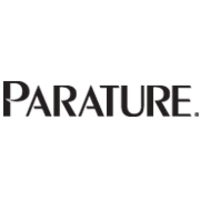 Associations are consistently challenged to retain their members and effectively manage their member support requests
Vienna, VA (Vocus) September 24, 2008
Parature, the global leader in on-demand customer service software , announced today that the American Bankruptcy Institute (ABI) has selected Parature Customer Service™ software to manage the support needs of their 12,000 members. ABI is the largest multi-disciplinary, non-partisan organization dedicated to research and education on matters related to insolvency. They provide their members - attorneys, bankers, financial advisors, judges, lenders, professors, accountants, and other bankruptcy professionals - with a forum for the exchange of ideas and information.
ABI is committed to serving and supporting its members the way they want and deserve to be supported, according to Karim Guirguis, Director of Interactive Media Technologies. ABI's online headquarters, ABI World, is the most comprehensive reference tool on insolvency related issues, and as such requires enterprise service software to deliver the most efficient member support possible. Prior to selecting Parature Customer Service software, ABI utilized email and phone, both ineffective applications for managing member support inquiries. Responses to member questions lacked consistency, there was no functionality to report on key metrics, and these methods facilitated an inefficient use of time. Implementing Parature software for associations ensures productive internal communication and proactive member support while also enabling member self-service, all in one unified system.
"Parature Knowledgebase™ allows us to build our knowledgebase on the most commonly asked questions, empowering us with invaluable knowledge to adapt our site and/or our products in accordance with member inquiries and feedback," stated Guirguis. "Parature provides us with the capabilities we need to efficiently manage our member support and provide the level of service our members deserve, helping us to ensure membership growth and retention."
Parature enables any organization to fundamentally change the way they support their customers through its Software-as-a-Service (SaaS) delivery and integrated, intuitive design that empowers organizations to better and more efficiently serve, support, engage with and retain customers in today's Web world. The seamlessly integrated suite of Parature modules allows organizations to effectively manage all of their support needs. This dynamic, on-demand software enables organizations to get up and running quickly, easily and efficiently.
"Associations are consistently challenged to retain their members and effectively manage their member support requests," said Duke Chung, Parature President and CEO. "Parature is leading the way to provide associations with the smartest, most efficient way to streamline and strengthen ongoing member responsiveness and communication; increasing member retention and improving the overall effectiveness of their support teams."
Parature, Inc.
Parature, the leader in on-demand customer service software, makes it possible for any business to leverage the Internet to provide outstanding customer service. The company's software-as-a-service (SaaS) delivery and integrated, intuitive design enables organizations to better and more efficiently serve, support, engage with and retain customers in today's Web world. Founded in 2000, Parature received the 2007 Product of the Year Award from Customer Interaction Solutions magazine and has been named to the Inc. 5000 list of Fastest Growing Private Companies in America. For the past three consecutive years Parature has been on the Washington Business Journal's list of Best Places to Work. Headquartered in Vienna, Virginia, Parature is at work in organizations of all types and sizes, and helps support more than 10 million end users worldwide. For more information, visit http://www.parature.com.
Parature is hiring talented people, please visit http://www.parature.com/careers.aspx for more information on joining this winning team.
Media Contact:
Dayna Tenorio
571.730.6241
dtenorio @ parature.com
###