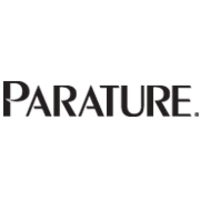 Associations are consistently challenged to effectively manage their member support requests and increase member retention
Vienna, VA (Vocus) September 30, 2008
Parature, the global leader in on-demand customer service software, announced today that the Regulatory Affairs Professionals Society (RAPS) has selected Parature Customer Service™ software to manage the support needs of their 12,000 professional members across the globe. RAPS is the leading worldwide member organization devoted to the healthcare product regulatory profession with members from industry, government, research, clinical and academic organizations in more than 50 countries. They develop professional standards for knowledge, competency and ethics and are the leading source of information on the scope of practice of regulatory professionals and their critical roles in the healthcare product sector.
RAPS members perform vital work in all areas of the healthcare product lifecycle, ensuring such products are safe and effective and comply with applicable regulations from government authorities such as the US Food and Drug Administration, European Medicines Agency and others. RAPS serves a substantial number of healthcare product regulatory professionals globally, providing education, professional development and other resources to help them continuously improve their professional skills and knowledge.
RAPS' search for an enterprise software application began as a result of an inadequate process to provide their members with effective support, according to Tim Maxey, Director of Information Technology at RAPS. The organization faced numerous challenges in managing inbound support requests from members, and the frequently asked questions (FAQs) section of the website was not as user friendly as had been hoped. The goal was to provide support staff with effective applications to improve overall department efficiency and response times, as well as improve the consistency of the responses, and to replace the existing static FAQs with a dynamic member support portal. Implementing Parature Customer Service software would ensure effective internal communication, proactive member support, and enable member self-service all in one unified system.
"Implementing Parature software provides us with the ability to effectively manage our member support requests and empowers us to provide the level of service our members deserve, helping us to ensure membership growth and retention," stated Maxey.
"Additionally, the ability to integrate Parature with our association management software, TMA Resources' Personify, is an invaluable benefit. Through this integration, updated member information is sent on a daily basis from Personify to Parature and when a member support issue is resolved, a record of that interaction is sent from Parature back to Personify, resulting in consistent, up-to-date information without any manual overhead."
Parature enables any organization to fundamentally change the way they support their customers through its Software-as-a-Service (SaaS) delivery and integrated, intuitive design that empowers organizations to better and more efficiently serve, support, engage with and retain customers in today's Web world. The seamlessly integrated suite of Parature modules allows organizations to effectively manage all of their support needs. This dynamic, on-demand software enables organizations to get up and running quickly, easily and efficiently.
"Associations are consistently challenged to effectively manage their member support requests and increase member retention," said Duke Chung, Parature President and CEO. "Parature is championing the way to empower associations with the smartest, most efficient way to manage all their support needs; through our innovative Parature Customer Service software and integration partnerships with world-class association management software providers."
Parature, Inc.:
Parature, the leader in on-demand customer service software, makes it possible for any business to leverage the Internet to provide outstanding customer service. The company's software-as-a-service (SaaS) delivery and integrated, intuitive design enables organizations to better and more efficiently serve, support, engage with and retain customers in today's Web world. Founded in 2000, Parature received the 2007 Product of the Year Award from Customer Interaction Solutions magazine and has been named to the Inc. 5000 list of Fastest Growing Private Companies in America. For the past three consecutive years Parature has been on the Washington Business Journal's list of Best Places to Work. Headquartered in Vienna, Virginia, Parature is at work in organizations of all types and sizes, and helps support more than 10 million end users worldwide. For more information, visit http://www.parature.com.
Parature is hiring talented people, please visit http://www.parature.com/careers.aspx for more information on joining this winning team.
Media Contact:
Dayna Tenorio
571.730.6241
dtenorio @ parature.com
###