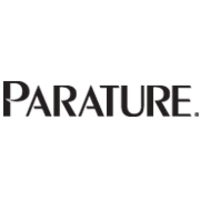 Chuck brings to Parature proven business development expertise and a track record for building successful strategic alliances, in addition to the hands-on experience of an accomplished business management executive
Vienna, VA (Vocus) August 11, 2008
Parature, the global leader in on-demand customer service software , announced today the appointment of Charles Coulson as Vice President of Business Development. Mr. Coulson will be responsible for managing indirect sales and channel efforts, alliances and partnerships, as well as identifying and generating new sources of revenue for Parature.
"Chuck brings to Parature proven business development expertise and a track record for building successful strategic alliances, in addition to the hands-on experience of an accomplished business management executive," stated Duke Chung, Parature CEO and President. "His strong combination of skills and demonstrated ability to lead and motivate teams makes him a great addition to our executive management team. Parature's innovative customer service software, combined with Chuck's sound business development and leadership experience will further distinguish us as the market leader in providing the smartest, most efficient way for organizations to support their customers."
Backed by over 20 years of technology experience, with over twelve of those in the CRM space, Mr. Coulson brings to Parature a wealth of insight in developing strong business and partner strategies for new revenue growth.
"I am excited to join Parature, the global leader in on-demand customer service software," said Coulson. "Parature serves a vast market as the fastest growing on-demand software company in the world, leading the industry in innovation and customer success for support teams worldwide. I look forward to being part of a world-class team that continues to deliver great products and services to our customers."
Prior to joining Parature, Mr. Coulson was Senior Director, Business Development and Field Operations at SAP, a publicly traded subsidiary of SAP AG the world's largest business software company, where he was responsible for global business development and field operations for their on-demand initiatives. In this role, he also acted as the Executive Leader for New Product Introduction for CRM on-demand. Preceding his position at SAP, he was Senior Director, Solutions Alliances for Salesforce.com, a publicly traded company providing on-demand customer relationship management services. During his tenure at Salesforce.com, he developed their ISV and Strategic Alliance Program, and was responsible for identifying, enabling and managing the partner community of ISV's to further develop strategic partner relations to produce new sources of revenue. Additionally, he launched the Supportforce Partner Program and built the partner ecosystem for the initial launch of AppExchange. Mr. Coulson began his career with Oracle Corporation, a publicly traded enterprise software company, where he held a variety of technical account management, alliance management, and business development roles during his fifteen year tenure.
Parature enables any organization to fundamentally change the way they support their customers through its Software-as-a-Service (SaaS) delivery and integrated, intuitive design that empowers organizations to better and more efficiently serve, support, engage with and retain customers in today's Web world. The seamlessly integrated suite of Parature modules allows organizations to effectively manage all of their support needs. This dynamic, on-demand software enables organizations to get up and running quickly, easily and efficiently.
Parature, Inc.
Parature, the leader in on-demand customer service software, makes it possible for any business to leverage the Internet to provide outstanding customer service. The company's software-as-a-service (SaaS) delivery and integrated, intuitive design enables organizations to better and more efficiently serve, support, engage with and retain customers in today's Web world. Founded in 2000, Parature received the 2007 Product of the Year Award from Customer Interaction Solutions magazine and has been named to the Inc. 5000 list of Fastest Growing Private Companies in America. For the past three consecutive years Parature has been on the Washington Business Journal's list of Best Places to Work. Headquartered in Vienna, Virginia, Parature is at work in organizations of all types and sizes, and helps support more than 10 million end users worldwide. For more information, visit http://www.parature.com.
Parature is hiring talented people, please visit http://www.parature.com/careers.aspx for more information on joining this winning team.
Media Contact:
Dayna Tenorio
571.730.6241
dtenorio @ parature.com
# # #