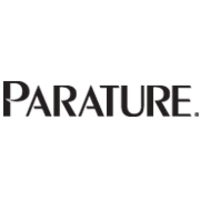 Implementing Parature software provides us with the ability to efficiently manage the millions of visitors to our site each month
Vienna, VA (Vocus) February 23, 2009
Parature, the global leader in on-demand customer service software , announced today that iWin.com has selected Parature Customer Service™ software to efficiently manage their customer service and support. iWin, Inc is a leading online developer, publisher and distributor of casual games for the mass market. iWin.com is one of the leading casual game portals, reaching millions of visitors every month from all over the world who love to play games together as part of the iWin community.
iWin.com is visited by 6 million casual gamers every month, according to David Schroeder, Director of Customer Care. Their search for an on-demand software application began as a result of an inadequate process to provide efficient customer support, as well as a cost prohibitive implementation with the incumbent vendor. As a Web-based company, they wanted customer service software that was also Web-based. They also sought a software application that enables support portal customization; they wanted their support site to have the same fun look and feel as iWin.com itself, so as not to appear as a sterile, unfriendly third party product. Parature for Gaming exceeded these requirements and its implementation has enabled a 24/7 self-service portal, an increase in call/contact deflection, a twenty percent reduction in support staff, and improved 'time per incident'.
"Implementing Parature software provides us with the ability to efficiently manage the millions of visitors to our site each month," stated Schroeder. "iWin.com wants to ensure a fun experience for its casual gamers whose PC expertise may not be as advanced as those more hardcore gamers, so we have become a resource center, as well as a support center for our own games and products. Parature's video technology has been a significant asset to that end. Oftentimes, reading pages of text is not very helpful in resolving problems, but watching a video that explains the answer can be very effective. We have embraced this technology, embedding videos within many of our knowledgebase articles and posting a support site introduction video for increased user adoption."
Parature enables any organization to fundamentally change the way they support their customers through its Software-as-a-Service (SaaS) delivery and integrated, intuitive design that empowers organizations to better and more efficiently serve, support, engage with and retain customers in today's Web world. The seamlessly integrated suite of Parature Customer Service™ software modules allows organizations to effectively manage all of their support needs without additional hardware, software and IT expenses. Parature integrates everything in one dynamic, unified system to increase efficiency across entire organizations, improving processes among customer support, operations, development and sales.
"Developers, publishers and distributors of online casual and MMO games will be consistently challenged to effectively manage player support requests and increase their retention," said Duke Chung, Parature President and CEO. "Parature is leading the way to provide these organizations with the smartest, most efficient way to streamline and strengthen ongoing customer communication; increasing retention and improving the overall effectiveness of their support teams."
Parature, Inc.
Parature, the leader in on-demand customer service software, makes it possible for any business to leverage the Internet to provide outstanding customer service. The company's software-as-a-service (SaaS) delivery and integrated, intuitive design enables organizations to better and more efficiently serve, support, engage with and retain customers in today's Web world. Founded in 2000, Parature received the 2007 and 2008 Product of the Year Award from Customer Interaction Solutions magazine and has been named to the Inc. 5000 list of Fastest Growing Private Companies in America. For the past three consecutive years Parature has been on the Washington Business Journal's list of Best Places to Work. Headquartered in Vienna, Virginia, Parature is at work in organizations of all types and sizes, and helps support more than 13 million end users worldwide. For more information, visit http://www.parature.com.
Parature is hiring talented people, please visit http://www.parature.com/careers.aspx for more information on joining this winning team.
Media Contact:
Dayna Tenorio
571.730.6241
###