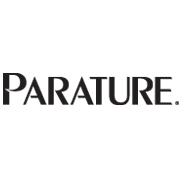 We were very impressed with how seamlessly Parature could integrate with external communities like Lithium right out of the box.
Herndon, VA (PRWEB) December 20, 2011
Parature, a global leader in cloud-based customer engagement software, announced today that Tagged, the social network for meeting new people, has chosen Parature for online customer support to service its worldwide customer base.
Tagged, the third largest social network, has over 100 million users in 220 countries who have joined the site to meet new people through social games, friend suggestions, browsing profiles, group interests and more. With such a large, growing user base, Tagged is taking a proactive approach to its social customer service strategy, making sure it is servicing its customers on multiple platforms, meeting its SLAs, and improving internal efficiencies.
Tagged chose Parature as its underlying customer support platform for several reasons. Topping the list was Parature's flexibility to integrate with external systems as well as communities like Lithium, and Parature's approach to multichannel customer support that puts the customer at the center of service, and gives representatives a holistic view of their customers. Tagged also was impressed with Parature's Knowledgebase with EasyAnswer auto-suggested answers to help users service themselves, and its support of multiple languages, as Tagged continues to expand overseas.
In the two months since Tagged has deployed Parature, the company is already seeing measurable results, including a hard 30% deflection rate in emails; this is a measure of users who have clearly indicated on the site that they were able to find their own answers, and no longer need to email their query to the company.
In addition, Tagged is now able to meet 99% of all of its SLAs (service level agreements) across its user base, for platinum, VIP and other users, leveraging Parature's technology to automatically sort inquiries and route them to the correct representative and meet expected response times, depending on the service level of the user.
While Parature is currently working with Tagged to support customers on its site and Lithium community, it will also provide the underlying technology in the coming weeks for chat as well interactive voice support through integration with Angel.com, as Tagged expands the many platforms for customers to engage with the company.
"We were very impressed with how seamlessly Parature could integrate with external communities like Lithium right out of the box," said Leonard Kim, Director of Product Management at Tagged. "We can escalate posts from Lithium to Parature, and our KnowledgeBase through Parature is automatically synched with Lithium's so our users are able to find the same answers to their questions regardless of how they search. The email deflection rate is very significant; that represents a time and cost savings for our company and we were excited to see such a high rate so quickly after deploying Parature. Additionally, Parature's multichannel service approach really meshes nicely with our own approach to customer support. We place our users as the center of our service, give our representatives tools like Parature's so they can get a holistic view of each customer, and provide the best service possible. This is critical as we grow our user base domestically and overseas."
"Tagged is a great example of a fast-growing, extremely popular social network that knows the importance of providing a superior service experience for each customer," said Duke Chung, Co-Founder and Chairman of Parature. "We are proud to power Tagged's customer support through web, phone, and chat, giving the company's millions of users many avenues to interact and engage with Tagged."
About Parature
Parature is the industry's leading provider of cloud-based customer engagement solutions and is used to support over 35 million end users worldwide. Parature empowers customer service organizations to monitor, manage, resolve and respond to a high volume of service issues across multiple communication channels, including the growing number of service-related conversations that are happening every day within social media channels. With more than a decade of experience, Parature delivers support and social media engagement and management solutions to mid-size and enterprise organizations across a wide variety of industries. Parature is among Inc. Magazine's Top 100 Fastest Growing Private Software Companies and is the recipient of numerous product, technology, and leadership awards. Parature is used by some of the world's most innovative organizations, federal agencies and companies, including Rosetta Stone, SuccessFactors and Threadless. Parature is headquartered in Vienna, Virginia. For more information, visit http://www.parature.com , follow @parature on Twitter, or like us on Facebook at facebook.com/parature.
About Tagged
Tagged is the social network for meeting new people. While other offerings focus on existing relationships, Tagged has established the category of social discovery. With over 100 million members in 220 countries, Tagged enables anyone to meet and socialize with new people through social games, customized profiles, virtual gifts, advanced browsing features and more. Based in San Francisco, Tagged is an Inc. 500 Fastest Growing Company, named one of the Top 10 places to work in the Bay Area, and was recently named a Forbes Top-100 up-and-coming company. For more information, visit http://about.tagged.com.
###