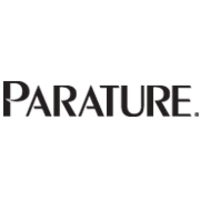 Manila, Philippines and Vienna, VA (Vocus) March 16, 2010
As part of its ongoing efforts to provide professional and world-class services to its existing customers in Southeast Asia, Digital Media Exchange (dme), a global games services provider based in Southeast Asia, is partnering with Parature, a global leader in on-demand customer service software. This partnership will enhance the level of customer service for dme's roster of games under the mobius brand as well as for future engagements for game service agreements with dme.
"The benefits of using Parature's integrated software within our customer service team are substantial. A primary concern of any gamer is customer support, and as a game publisher, we want to maintain a high level of customer service that will distinguish us from our competitors," said Scott Countryman, dme CEO.
"As a game service provider, we are proud to have agents trained to use Parature software to support our clients. By combining Parature Customer Service software with dme customer support agents we are able to deliver a high-quality, cost-effective service for our customers," Countryman added. "The value of this relationship will reduce training costs and implementation time for our clients."
Parature enables any organization to fundamentally change the way they support their customers through its Software-as-a-Service (SaaS) delivery and integrated, intuitive design that empowers organizations to better and more efficiently serve, support, engage with and retain customers in today's Web world. Parature Customer Service™ software integrates a customer portal, rich knowledgebase, ticketing, and a host of other modules in one dynamic, tightly unified system that allows organizations to effectively manage all of their support needs. Parature software increases efficiency across entire organizations, improving processes among customer support, operations, development and sales.
"As a leader in on-demand customer service software with a strong presence in the gaming industry, we are delighted to enter into a partnership with a proven global games services provider," said Parature Founder and Chief Strategy Officer, Duke Chung. "Parature is one of the fastest growing customer service and support software companies in the United States and this partnership is a logical next step to further expand our footprint globally within the gaming community."
About Digital Media Exchange
Established in 2004, Digital Media Exchange (dme) leverages its strategic location in Southeast Asia to publish, distribute, and market online games. dme has a proven track record in providing extensive game services management for the complete gaming lifecycle, while reducing and controlling game service costs. Under the brand name Mobius (http://www.mobiusgames.net ), dme pioneered the first Free-to-Play online games model in the Philippines, which is integrated with its online payment gateway (http://www.mobiusonline.net ), the pioneer prepaid and online payment platform in Southeast Asia. Both brands are used by over 12 million registered users. dme also offers game service provision to some of the world's largest global entertainment , technology, and retailing companies including Disney, Dreamworks, Dolby Laboratories, Nexon, NHN, and Build-a-Bear Workshop. For more information, e-mail: info(at)dmii(dot)net.
Parature, Inc.
Parature enables organizations to better serve, support, engage with and retain their customers via the Web. Industry-leading, on-demand Parature Customer Service™ software provides customer service organizations with a comprehensive, multi-channel way to meet the growing expectations of their customers. With more than 10 years experience, Parature serves organizations in a wide variety of industries worldwide and helps support more than 16 million end users. Parature is among Inc. Magazine's Top 100 Fastest Growing Private Software Companies and is the recipient of numerous product, technology, and leadership awards. Today, the Parature name is synonymous with innovation and value in Web-based customer service software, strategies and best practices. Parature is headquartered in Vienna, Virginia with offices in San Francisco and the U.K. For more information, visit http://www.parature.com or follow @parature on Twitter.
Parature Media Contact:
Dayna Tenorio
571.730.6241
dtenorio(at)parature(dot)com
TeamAsia
Contact: AJ Cadavedo
Phone: +632 757-3500 loc 316
dme
Contact: Windi Barth
Phone: +63 920 951-4351
# # #