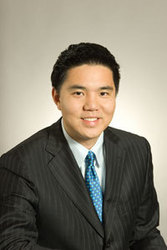 I am truly honored to be named one of Washington's Smart100
Vienna, VA (Vocus) February 25, 2009
Vienna, VA February 25, 2009-- Parature, the global leader in on-demand customer service software, announced today that Parature CEO and President, Duke Chung has been named to Washington SmartCEO magazine's "Smart100". The Smart100, assembled by an independent selection committee, is an exclusive group of 100 CEOs selected for their leadership, strategic vision and character.
Mr. Chung started Parature in a college dorm room at Cornell University and the company quickly evolved into a leading Software-as-a-Service (SaaS) provider selling its award winning customer service software to organizations around the globe. Today, Parature serves more than 750 customers and 13 million end users in a wide range of industries including associations, education, gaming, interactive media, manufacturing, services, and technology. Parature has gained significant recognition within the Greater Washington area and abroad for its dynamic, award-winning software and it continues to set the standard for customer success - one customer at a time.
"I am truly honored to be named one of Washington's Smart100," stated Duke Chung, Parature CEO and President. "It's an exciting time at Parature and an inspiring time to be involved in innovative SaaS technology. Parature has realized tremendous growth and recognition that can be attributed to the vast market we serve, the world-class software we deliver and the visionary customers we support. Parature will continue to set the standard for support teams worldwide by providing the smartest, most efficient way for organizations to service and support their customers."
Duke's philosophy of putting customers first permeates Parature's culture and directly correlates to the recognition that both he and Parature have received for leadership and product innovation; product awards - SSPA Recognized Innovator award and Customer Interaction Solutions Product of the Year; corporate growth awards - Deloitte Technology Fast 500, Inc. 5000, SmartCEO Future 50 and the Software 500; CEO and executive management awards - Bisnow on Business 35 under 35 Top Entrepreneurs of the Washington Region and the Northern Virginia Technology Council Hot Ticket Award for Hottest Management Team to name a few. With Duke's leadership, Parature has developed a formal 'Give Back committee" dedicated to promote and support philanthropic and charitable involvement within the community.
Parature enables any organization to fundamentally change the way they support their customers through its Software-as-a-Service (SaaS) delivery and integrated, intuitive design that empowers organizations to better and more efficiently serve, support, engage with and retain customers in today's Web world. The seamlessly integrated suite of Parature Customer Service™ software modules allows organizations to effectively manage all of their support needs without additional hardware, software and IT expenses. Parature integrates everything in one dynamic, unified system to increase efficiency across entire organizations, improving processes among customer support, operations, development and sales.
All Smart100 CEOs will be profiled in the 100-page annual supplement which will debut as the 13th issue of SmartCEO this spring. The Smart100 will also be listed on http://www.smartceo.com. The Smart100 companies represent a variety of industries including government contracting, information technology consulting, travel services, financial services, and video production. The average Smart100 company employs between 10 to 100 employees and generates $10-$50 million in revenue.
Parature, Inc.
Parature, the leader in on-demand customer service software, makes it possible for any business to leverage the Internet to provide outstanding customer service. The company's software-as-a-service (SaaS) delivery and integrated, intuitive design enables organizations to better and more efficiently serve, support, engage with and retain customers in today's Web world. Founded in 2000, Parature received the 2007 and 2008 Product of the Year Award from Customer Interaction Solutions magazine and has been named to the Inc. 5000 list of Fastest Growing Private Companies in America. For the past three consecutive years Parature has been on the Washington Business Journal's list of Best Places to Work. Headquartered in Vienna, Virginia, Parature is at work in organizations of all types and sizes, and helps support more than 13 million end users worldwide. For more information, visit http://www.parature.com.
Parature is hiring talented people, please visit http://www.parature.com/careers.aspx for more information on joining this winning team.
Washington SmartCEO
Washington SmartCEO magazine is a regional "growing company" publication. SmartCEO believes that a "growing company" is really determined by the spirit, drive and dynamics of a company's owners and managers, rather than by the size of its building, the number of its employees, or its sales volume. Each month, a variety of businesses in the greater Washington and greater Baltimore areas turn to the pages of SmartCEO for features, case-study advice and trend analysis, all with a uniquely local flavor. SmartCEO is read by more than 34,000 business owners in Baltimore and Washington.
Media Contact:
Dayna Tenorio
571.730.6241
dtenorio@parature.com
###