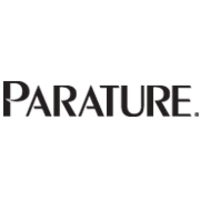 We're seeing tremendous market interest in Parature for Facebook since our announcement in May, not just from existing Parature customers, but from new companies who want to implement a full suite of online customer service channels
Vienna, VA (Vocus) September 17, 2010 –
Parature, a global leader in on-demand customer service software, announced today that more than 25 companies have purchased Parature for Facebook™, the industry's first customer service application for support and social media teams that enables direct customer engagement through Facebook, in the first 30 days of the product's general availability. Announced in May, and generally available as of August 16, Parature for Facebook remains the only generally available product in the market today that:
Allows companies to monitor their Facebook Wall conversations, posts and comments in real time;
Helps automatically route, respond to and report on those interactions;
Allows organizations to respond directly to the community with public or private answers;
Enables fans to share answers with their friends;
Captures those interactions in their central customer support database;
Enables companies to directly engage with customers on Facebook via chat;
Incorporates self-service for customers to find answers to their questions in a knowledgebase, saving companies time and money; and
Integrated with Parature's customer service software suite, organizations gain a complete 360 degree view of customer and prospect communications from every channel including Facebook, phone, Web, mobile, Twitter and more.
Organizations using this social customer service application span a variety of industries, including Internet and traditional retailers, higher education institutions, government agencies, telecommunications, media, nonprofits and gaming industries. Among the first 25 Parature for Facebook customers are language learning software company Rosetta Stone; e-learning tool provider SoftChalk; email marketing software provider Delivra; independent game studio Meteor Games; and Yoostar. Additional customers include some of the world's most recognized brands in retail and gaming, which Parature plans to announce shortly, as well as one of the largest US-based federal agencies, and several state and private universities and colleges.
"We're seeing tremendous market interest in Parature for Facebook since our announcement in May, not just from existing Parature customers, but from new companies who want to implement a full suite of online customer service channels," said Parature CEO, Tim Davenport. "Due to the blistering pace of social media adoption by consumers, we believe the ability to connect with customers for service via social media will be a must-have in very short order. We're very proud to be first to market with a proven solution."
"We are excited to have an integrated application that enables us to engage further with our learners in this popular social media channel," said Jay Topper, senior vice president of customer success at Rosetta Stone. "We put incredible focus on our learners' success; and providing a superior overall experience. This will encourage our learners to socialize with Rosetta Stone at any time, from anywhere, in multiple languages, and in a manner that fits in well with their communications style. Parature for Facebook is another strategic channel to help us accomplish this goal."
Parature, Inc.
Parature enables organizations to better serve, support, engage with and retain their customers via the Web. Industry-leading, on-demand Parature Customer Service™ software provides customer service organizations with a comprehensive, multi-channel way to meet the growing expectations of their customers. With more than 10 years experience, Parature serves organizations in a wide variety of industries worldwide and helps support more than 16 million end users. Parature is among Inc. Magazine's Top 100 Fastest Growing Private Software Companies and is the recipient of numerous product, technology, and leadership awards. Today, the Parature name is synonymous with innovation and value in Web-based customer service software, strategies and best practices. Parature is headquartered in Vienna, Virginia with offices in San Francisco and the U.K. For more information, visit http://www.parature.com or follow @parature on Twitter.
###