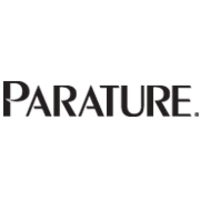 Parature has overcome formidable challenges and obstacles on the path to success, and we are excited to once again have the opportunity to celebrate the achievements of all our Future 50 winners
Vienna, VA (Vocus) January 9, 2009
Parature, the global leader in on-demand customer service software, announced today it has been named to the Washington SmartCEO magazine/BDO Seidman LLP 2009 Future 50, which recognizes the 50 fastest growing companies in the Greater Washington area based on employee and revenue growth over a three year period.
"We are honored to be recognized as one of the fastest growing companies and named to the Washington SmartCEO magazine/BDO Seidman LLP 2009 Future 50," stated Duke Chung, Parature CEO and President. "Parature has realized tremendous growth and we attribute that growth to the vast market we serve, the world-class software we deliver and the visionary customers we support. Parature will continue to set the standard for support teams worldwide by providing the smartest, most efficient way for organizations to service and support their customers."
Parature enables any organization to fundamentally change the way they support their customers through its Software-as-a-Service (SaaS) delivery and integrated, intuitive design that empowers organizations to better and more efficiently serve, support, engage with and retain customers in today's Web world. The seamlessly integrated suite of Parature Customer Service™ software modules allows organizations to effectively manage all of their support needs without additional hardware, software and IT expenses. Parature integrates everything in one dynamic, unified system to increase efficiency across entire organizations, improving processes among customer support, operations, development and sales.
Winners of SmartCEO's 4th Annual Future 50 will be recognized at a soccer themed black-tie dinner event on January 29, 2009 at the Hyatt Regency Bethesda in Bethesda, MD. The keynote speaker for the event is Kevin Payne, President and Chief Executive Officer of DC United. The 50 Greater Washington companies who receive the award are also profiled in the January issue of SmartCEO magazine.
"Each Future 50 winner has effectively translated their passion and innovation into tremendous growth and success," said Jaime Park, Group Associate Publisher at SmartCEO magazine. "We are honored to recognize Parature as one of the 50 fastest growing companies in Greater Washington."
Washington SmartCEO magazine is a regional "growing company" publication. SmartCEO believes that a "growing company" is really determined by the spirit, drive and dynamics of a company's owners and managers, rather than by the size of its building, the number of its employees, or its sales volume. Each month, a variety of businesses in the greater Washington and greater Baltimore areas turn to the pages of SmartCEO for features, case-study advice and trend analysis, all with a uniquely local flavor. SmartCEO is read by more than 34,000 business owners in Baltimore and Washington.
"Parature has overcome formidable challenges and obstacles on the path to success, and we are excited to once again have the opportunity to celebrate the achievements of all our Future 50 winners," adds Tony Cord, Managing Director, Strategic Development at BDO Seidman LLP, title sponsor for the 2009 Future 50 Program. "Today's fast growing Future 50 companies represent tomorrow's leaders that will provide the foundation for the Greater Washington business community for years to come."
For a complete list of winners, visit http://www.smartceo.com. Nominations for Future 50/Emerging Growth closed mid-October and are expected to open mid-August for 2010 nominations.
Parature, Inc.
Parature, the leader in on-demand customer service software, makes it possible for any business to leverage the Internet to provide outstanding customer service. The company's software-as-a-service (SaaS) delivery and integrated, intuitive design enables organizations to better and more efficiently serve, support, engage with and retain customers in today's Web world. Founded in 2000, Parature received the 2007 Product of the Year Award from Customer Interaction Solutions magazine and has been named to the Inc. 5000 list of Fastest Growing Private Companies in America. For the past three consecutive years Parature has been on the Washington Business Journal's list of Best Places to Work. Headquartered in Vienna, Virginia, Parature is at work in organizations of all types and sizes, and helps support more than 10 million end users worldwide. For more information, visit http://www.parature.com.
Parature is hiring talented people, please visit http://www.parature.com/careers.aspx for more information on joining this winning team.
Title sponsor, BDO Seidman LLP is a national professional services firm providing assurance, tax, outsourcing, financial advisory and consulting services to a wide range of privately held, publicly-traded and tax-exempt organizations. According to Tony Cord of BDO Seidman, "High-growth companies have unique strengths and challenging requirements. As a CPA firm, our people truly enjoy the opportunity to serve the complex needs of companies like these, so BDO is proud to serve as the Title Sponsor and I am delighted to work as Co-Chairman of the event with SmartCEO Publisher Craig Burris."
SmartCEO's public relations partner, Lustig Communications, based in Rockville, MD, delivers strategic media relations and communications services to fast growth companies, emerging technology firms, Federal IT providers and start-ups. Core capabilities include media relations with impact, strategic messaging, thought leadership content creation (white papers, articles, Web content) and internal communications. Lustig Communications identifies where each client's influencers reside, and then builds innovative and focused public relations programs - offline and online - that effectively reach these decision makers and deliver a tangible return on investment.
Contacts:
Dayna Tenorio
571.730.6241
dtenorio@parature.com
Brian Lustig
Lustig Communications
301.775.6203
Brian@LustigCommunications.com
###