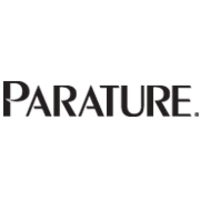 Parature is committed to providing Helpstream customers with a quick and easy transition from their existing system to the Parature software suite
Vienna, VA (Vocus) April 7, 2010
Parature, a global leader in on-demand customer service software, announced today that organizations that take advantage of its Helpstream Switch Easy Program will be live on Parature Customer Service™ software by the end of April. This program, launched in March, is dedicated to providing Helpstream customers with a smooth transition from their Helpstream product to the Parature software suite; ensuring that their customer service and support is not interrupted and their brand integrity is maintained.
Parature's new Helpstream Switch Easy program includes:
Fast Implementation Services – Parature's Professional Services team is experienced in migrating customers from other systems to Parature and will review the existing Helpstream system to assist in conducting feature setup and will manage the project start to finish for a swift and efficient implementation of Parature Customer Service software.
Training – Parature will provide the customer with a thorough overview and complete setup of Parature features based on their precise use case and requirements; empowering the customer service team to get up to speed and efficiently using Parature in no time.
Dedicated Account Management – Parature's account management team is responsible for ensuring the customers' happiness and will conduct 90/180/270 day check-ins to verify that we are meeting or exceeding expectations and that the customer is achieving their stated objectives.
Special Pricing – Parature has prepared a special pricing structure to enable Helpstream customers to quickly and easily move forward with Parature.
"Parature is committed to providing Helpstream customers with a quick and easy transition from their existing system to the Parature software suite," stated Parature CEO, Tim Davenport. "We are excited about the companies that have already chosen Parature via this program and we are dedicated to having all Helpstream customers implemented by the end of April ensuring that their customers do not experience any service disruptions."
Parature enables any organization to fundamentally change the way they support their customers through its Software-as-a-Service (SaaS) delivery and integrated, intuitive design that empowers organizations to better and more efficiently serve, support, engage with and retain customers in today's Web world. Parature Customer Service™ software integrates a customer portal, rich knowledgebase, ticketing, and a host of other modules in one dynamic, tightly unified system that allows organizations to effectively manage all of their support needs. Parature software increases efficiency across entire organizations, improving processes among customer support, operations, development and sales.
Parature, Inc.
Parature enables organizations to better serve, support, engage with and retain their customers via the Web. Industry-leading, on-demand Parature Customer Service™ software provides customer service organizations with a comprehensive, multi-channel way to meet the growing expectations of their customers. With more than 10 years experience, Parature serves organizations in a wide variety of industries worldwide and helps support more than 16 million end users. Parature is among Inc. Magazine's Top 100 Fastest Growing Private Software Companies and is the recipient of numerous product, technology, and leadership awards. Today, the Parature name is synonymous with innovation and value in Web-based customer service software, strategies and best practices. Parature is headquartered in Vienna, Virginia with offices in San Francisco and the U.K. For more information, visit http://www.parature.com or follow @parature on Twitter.
###